This year's Virtual Edge Summit, held January 12 and 13 in Las Vegas and simulcast on eight different virtual conference platforms failed to take advantage of the social networking, immersive, and showroom capabilities of these vendors.
Virtual attendance was up this year, with around 900 people attending virtually, up from 603 last year. In addition, there were 18 vendors showcasing their virtual event products at this year's conference, up from nine last year. However, physical attendance was down since last year, when 382 attended the conference in person. This year, 318 traveled to Las Vegas for the event.
Vendor demos are available online here: http://www.virtualedgesummit.com/virtual-edge-2011-booth-demos/
Videos of the conference representations are available here: http://www.virtualedge.org/page/ves-2011-video-sessions (free registration required).
Audience fragmentation
According to Michael Doyle, executive director of conference organizer the Virtual Edge Institute, the organization originally planned to have just one vendor as the virtual platform for the event, which would have allowed for a single social networking venue and virtual showroom floor, but plans changed just six weeks before the event itself.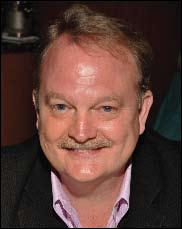 "The platform vendors really started to pay attention to the fact that the event was coming up, and getting ready for it, and realized that they were not going to be putting on their own virtual events and they were very upset with it," Doyle told Hypergrid Business.
For example, if one just one vendor was picked to do the virtual tradeshow floor, the other virtual event vendors didn't want to have booths on the competitor's platform.
"They were used to having the ability to run their own event during the Virtual Edge Summit and we had to back track on a single platform," said Doyle.
The inclusion of eight different vendors forced conference organizers to spend what time remained in ensuring that all eight vendors were integrated into the virtual sign-on process.
The eight vendors were
6Connex, Digitell ProLibraries Live, Expos2, INXPO, Social27, UBM Studios, Unisfair, and CGS Virtual Events 365.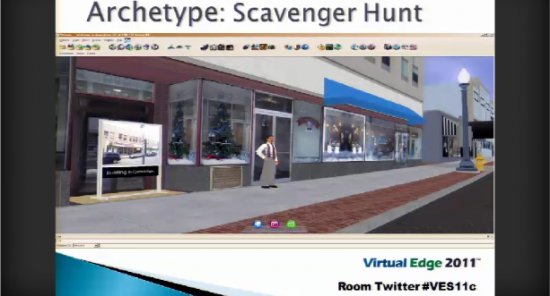 As a result, some technical problems – including the lack of separate speaker video and slide channels for some presentations – did not become apparent until too late.
"At the end of the day, a lot of people really appreciated the fact that they got to see a lot of the platforms at the same time," Doyle said.
However, the fact that virtual attendees were split between different platforms meant that social interaction was limited to a Twitter hashtag – not a great way for attendees to get to network with presenters and one another. And there was no single place to go to see vendor booths and presentations.
And without social networking, or a show room floor, without immersive environments and interactivity, the end result was that the eight virtual channels seemed very similar, bland, and behind the times, technologically-speaking.
For example, virtual event vendors are technically able to separate out the slides and the streaming videos of the presentation itself. But many presentations were shown on a single screen instead, without allowing the virtual attendees to see both the speakers and their slides at the same time.
The reason, according to Doyle, is that one of the streaming vendors used at the event didn't have the capability to send both video and slides.
"We didn't really realize it was going to be one or the other, but not a split screen, until we got it up and running at the event," Doyle said. "And at that point, there wasn't anything we could do."
When available, he added, the slides were provided to the virtual conference vendor ahead of the event, so they could add them to the presentations.
Meanwhile, only one of the virtual event vendors participating in the conference – Digitell – had the ability to hold meetings in immersive 3D. They chose not to use that functionality, Doyle said.
"I hope we'll have it next year," he added.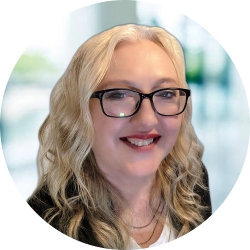 Latest posts by Maria Korolov
(see all)