Chris Lineberry is the principal of the Florence Virtual Academy in Florence, Arizona, about 60 miles southeast of Phoenix, serving students in grades six through 12 who live in the district – or anywhere else in the state. The school currently has 23 students, and enrollment is expected to rise to 300 by next summer.
The school, which was formed just this past July, aims to provide education to students who are unable to attend regular schools.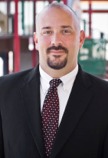 But Lineberry wanted to go beyond the standard Web-based curriculum of the typical virtual school.
"One of the problems with online schooling is building a sense of community," he said.
So the school decided to use the VenueGen Web-based meeting platform because it offered the ease of use and security his school needed at an affordable price.
"This gives us a real ability to reach students," he said.
Immersion
Like Second Life and other virtual environments, VenueGen users get a sense of immersion – of "actually being there" – when they attend virtual events on the platform.
As a result, it helps bring students together who are located around the school district, or, in fact, anywhere in the state.
The school also holds all its staff meetings in VenueGen, as well as meetings between teachers and students.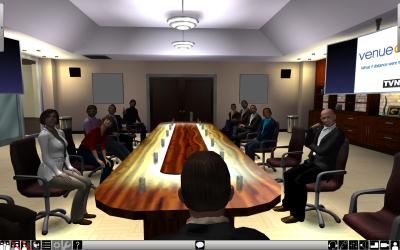 "What I really like about it is the sense of immersion that the kids and the staff are able to get from it," he said.
The schools serves a wide variety of students. Some students are home-bound due to illness. Some students are teen moms. Some students are under house arrest. Other students are on the road, traveling with the rodeo.
"But they know the value of a high school diploma and a quality education," he said.
"What we don't want kids to get is a diploma that's meaningless," he said. That's why the school opted for the award-winning Florida Virtual School curriculum, currently reaching 250,000 students in 46 countries worldwide.
The curriculum includes courses spanning the full range from remedial to Advanced Placement. Students can work on their own pace, but they can also attend classes or get one-on-one support from students.
"It is self-directed to a certain degree," he said.
"But our philosophy is that a quality teacher is essential for quality learning to take place," he said. "The relationships that students forge with their teachers are key to their success."
Florence Virtual Academy uses the BrainHoney learning management system that's part of the Florida Virtual School curriculum. Since BrainHoney is Web-based, the school can simply pull it up in VenueGen.
Engagement
VenueGen's immersive environment helps get the students engaged, said Lineberry.
"I talk to kids who have been disinterested in school, and they see this environment and their eyes light up," he said. But it's the parents who are most impressed, he added.
"The kids think it's neat but not mind-blowing," he said. "They play video games. But for parents, it's truly eye-opening to be able to see it. When I present, I typically present to a student and a parent, or a student and two parents. And they just sit there with a look on their face, 'Wow, it's unbelievable!'"
And the engagement isn't just about being in a 3D virtual world.
"I can tell if a kid is looking at me, I can tell if a staff member is looking at me in VenueGen," he said. "You know whether they're making eye contact with you."
And when attention wanders, Lineberry has a trick up his sleeve.
"There's a laser pointer in VenueGen, and I use it as a pointer," he said. "But I also use it to get people's attention. I'll focus in on their face and then zap them with the laser pointer, and it turns their screen red. The kids think it's funny because I'm zapping people with a laser."

VenueGen also allows some avatar customization – including uploading your actual photo so that the avatar's face looks as realistic as possible.
"We're definitely doing that," Lineberry said. "It works well – but we don't always like the way we look as an avatar. But if you don't like the way the photo avatar looks, your can build an avatar that looks similar to you."
The use of the avatar also adds a distancing effect.
"Often times, especially with some of the students I deal with who are tough kids who have been in trouble, kids don't to look stupid," Lineberry said. "We know that asking questions doesn't make anyone look stupid – but they feel that way. Right or wrong. The virtual environment allows students to ask questions without making them feel that they're going to be picked on. For some of them, they don't want anyone to know that they care about school. This is a way that they can maintain that aura."
The choice of virtual environments is also interesting for his school. There are a variety of standard meeting settings – board room tables, classrooms – but some unusual ones, as well.
"One of the VenueGen environments is a courtroom," Lineberry said. "There's no reason we can't have Atticus Finch [from "To Kill a Mockingbird"] in that courtroom, with students in the jury, reenacting scenes from that story. There's no reason why we can't do Brown vs. Board of Education in history class. This really gives us the opportunity to play and learn in different ways."
Ease of use
The school supplies laptops to all students located in its district, but students outside the district have to use their own computers.
As a result, a browser-based product like VenueGen is a simpler option – students don't have to download new software onto their machines. Attending a school session is as simple as clicking on a link.
VenueGen's simplicity does come with a price – users can't design their own clothing, or create new buildings, or change the landscape, or build their own furniture.
"We talked about that but, to be quite honest, we were interesting in getting up and getting moving quickly," Lineberry said.
VenueGen provided a pre-built environment, instead of the empty land that you get in Second Life or OpenSim.
Similarly, the lack of an in-world economy or shopping malls wasn't an issue, he added.
Meanwhile, VenueGen has some nice built-in and easy-to-use moderation tools.
"I can control whether kids get up and move, or speak out of turn," he said. "I can take away the house microphone. I have a much greater sense of control, and that was huge for us."
Security
In Second Life, students can log into their school's region, or visit other areas of the virtual world, some of which may not be appropriate for learning.
With VenueGen, students can only enter the meetings to which they were invited. Once they're in a VenueGen environment, they can't walk out the door and go to a virtual strip club down the virtual road – each VenueGen meeting session is its own little self-contained universe. Similarly, outsiders can't wander into a private meeting.
"The reason we went with VenueGen is that we felt that they offered us security – we can hold meetings, and the only people who can come to the meetings are those who are invited," he said.
The same level of security is available at significantly higher cost in enterprise platforms like Teleplace or ProtoSphere, or at a similar cost in OpenSim – and with a much greater degree of customization. However, those environments are also more difficult to learn and use.
"We did explore Second Life," Lineberry added. "And we also looked at Teleplace and ReactionGrid."
However, the school had a hard time getting the service they needed from Second Life, which recently also shut down its teen grid and doubled its educator pricing to $300 per region per month.
And of all the platforms, VenueGen was the most eager to get the school's business.
"When I presented VenueGen to the school board, [VenueGen CEO] David [Gardner] was part of my presentation," he said. "Even with the unreliability of our wireless network, I was able to demonstrate to my board a meeting in VenueGen, and David joined me [virtually] in the meeting."
Low price
The Florence Virtual Academy picked a pricing plan under which they could have up to 25 participants in a single meeting.
VenueGen prices are based on the total number of participants per meeting, and the total number of users who are allowed to create meetings.
For example, with one official host user, prices start at $49 a month for meetings of up to five attendees, and go up to $599 a month for meetings of up to 60 attendees.
There is no limit to the number of meetings a company or school can hold, even multiple simultaneous meetings.
Meetings of up to three participants are free.
VenueGen keeps prices low by only loading up the virtual environments when people are actually in the rooms. Second Life, OpenSim, Teleplace, ProtoSphere – as well as VenueGen's browser-based competitors Web.alive and 3DXplorer – all keep the venues active even no avatars are present.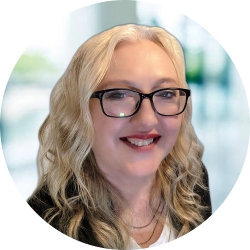 Latest posts by Maria Korolov
(see all)