Update:Â AvWorlds abandons high-price strategy
At a time when most OpenSim hosting providers are attempting to attract users with low prices, or, at least, moderate prices, one  OpenSim grid — AvWorlds — plans to buck the trend by pricing its regions at $145 per month.
"I am looking to give our estate owners value and protect their businesses," AvWorlds CEO Alexsandro Pomposelli told Hypergrid Business.
"All the grids selling land so cheap have really created a big problem within their land economy," he explained. "There are no incentive and value for an estate owner to build a land business. AvWorlds will protect that. For that reason I have decided to come in giving regions a certain high value so that not everyone will be able to buy a region. We will do that so that the little guy who wants to have just a quarter sim can get one on sale."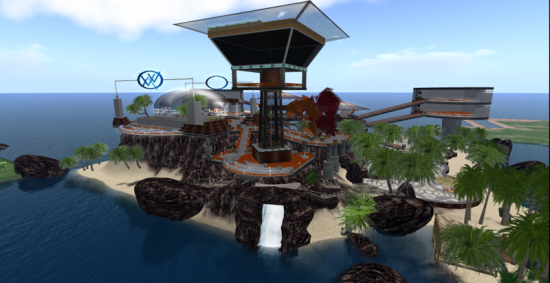 He added that a $145 region on AvWorlds will have a capacity of 45,000 prims, a dedicated processor, and have four times the memory of a typical Second Life region or regions with other hosting providers.
"I could go with the instant region set up and charge them 40 bucks but that would seriously interfere with the land business and value and quality," he said.
The AvWorlds grid will also have the highest possible levels of content protection, he added. There will be no self-connected regions, no "God powers" for renters, no region exports in the form of OAR files, no hypergrid teleports to and from other grids. In addition, AvWorlds will have its own custom viewer — no foreign viewers or "copybot" viewers permitted, he said.
Content creators will also be able to specify whether they allow their objects to be taken off-grid, he said. "That is an original feature we will have that others do not."
Another difference between AvWorlds and Second Life and other grids is that all shopping will be in-world.
"We are not going to drive store owners out of their stores and make an outside marketplace like Second Life did," he said. "Our website will have an area where users will be able to place their objects for sale — pictures only and a URL leading the buyer to the in-world stores. This will keep the creators in need of land and will protect the grid's in-world economy."
Lower prices will be available for low-prim regions as well, he added, such as water regions. There will also be a 15 percent discount for educators, and discounts as well for estate owners who buy in bulk.
"By increasing the price of a region I intend to keep the estate ownership protected," he said. "That will help create quality, and a healthy estate plot rentals environment."
Pomposelli is also an estate owners in Second Life, with 30 regions under his management.
Pomposelli said he understands that he might not get a lot of customers right away.
"I am fully aware that AvWorlds is a new grid and there are other grids are charging low, low prices," he said. "I am willing to wait the time necessary for growth to start."
The grid will be up "in a few weeks," he said.
The previous record-holder for high land prices was UFS Grid, a Star Trek roleplay-focused grid with a 20,000-prim region running for $119 a month. Another high-charging grid is Meta7, where $104 a month will get you a region with 15,250 prims.
Full list of OpenSim hosting providers is here.
Grids typically charge between $40 and $60 per region for moderate-use regions. There are also OpenSim hosting providers not affiliated with any grid that offer high-performance regions for $80 and up, such as SimHost and Dreamland Metaverse, but there are usually significant discounts if a customer gets a dedicated server and runs multiple regions.
In fact, some providers are offering 45,000-prim regions for less than $10 a month, though users should expect performance issues to appear if the region gets too many visitors.
In addition, just three days ago Kitely released their cloud-based sim hosting service into public beta, where user can get a region up and running in less than two minutes with just a couple of clicks — at $0.10 a region a month for up to 100,000 prims and 100 concurrent users. That's ten cents a region, with an additional usage rate of $0.20 per user per hour. This is a big bargain for folks who want to have a lot of virtual land, but don't see a lot of traffic — builders and designers, for example, making goods for sale on other grids. It is not a good deal for high traffic regions, however, where dedicated servers make more economic sense.
Which of these models will win out? Given the fast growth of the OpenSim metaverse, there is probably room for multiple approaches, multiple price points, and multiple revenue models.
On the Web, for example, hosting for simple, moderate traffic Websites is commonly at a flat fee, with unlimited storage and bandwidth. However, there are premium services for high-traffic Websites to ensure availability and scalability and uptime. In addition, many Websites offer premium content and charge for membership.
As OpenSim evolves, we'll probably see something similar happen. We'll see more providers offering  ultra-low-priced land, and providers offering even more expensive, high-end, high-availability regions. In addition, grids with exclusive, in-demand content will be able to charge more for access.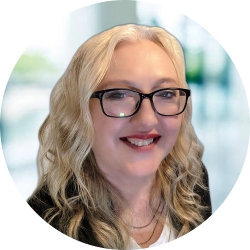 Latest posts by Maria Korolov
(see all)