Press Release: Digitell Releases New Hybrid Meeting Tool Kit
Jamestown, NY — Virtual conference vendor Digitell has just released a free hybrid meeting tool kit to assist those organizations in deciding whether to turn their live event into a hybrid event or not and capitalize on the growing success of this new meeting component.
The tool kit contains the latest in research, articles from industry experts, survey data, attendee feedback, case studies, and a "How to Get Started" section.
"With meeting attendance declining over the last couple of years, many organizations are looking for ways of bringing there meeting to their members as a way of engaging them," says Jim Parker, president of Digitell. "We are seeing a big push in this area and most of our clients are having great success. We hope this Tool Kit will help organizations realize this is going to become a vital part of every meeting." adds Parker.
The tool kit will help answer some key questions, like:
Will a hybrid event cannibalize my live attendance?
How much should I charge to attend virtually?
How does online learning compare to face-to-face?
Can I offer CE accreditation to virtual attendees?
What do attendees think of a 3D experience compare to a 2D experience?
In the tool kit you will find valuable data, such as:
42% of virtual attendees say they are likely to attend the live event the following year, and they did.
85% of attendees say they are willing to pay to access the live education
91% of attendees say they received value from attending virtually
About Digitell:
Digitell is a multimedia solutions company offering corporations and associations the ability to broadcast educational sessions live to either a 2D or 3D platform, deliver high quality Webinars and capture, archive and distribute content. All using the latest technology in players and offering a complete solution with all the features needed for engaging today's professionals. For more information on Digitell's services, go to www.digitellinc.com.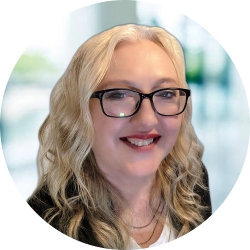 Latest posts by Maria Korolov
(see all)