Magne Metaverse Research LLC, the parent company behind the Meta7 grid, announced on Thursday that it will be shutting down by the end of the month as a result of trandmark-related legal issues.
Today, the grid reports 7144 registered users and 300 total regions.
Current users will be able to use tools like Second Inventory or Imprudence to take objects that they themselves have created, but will not be able to export their full regions or inventories.
"To prevent any future claims of copyright infractions we regretably can not provide region owners with full backups of their sims and their contents," the company said.
As a result, companies will lose all terrain and landscaping information for their regions, as well as any items that were produced by, or included any content from, third-party providers. That includes content that was provided under open source licenses, or where the original creators decided to allow backup rights.
Despite this, the grid owners asked customers to voluntary leave money in their Meta7 accounts to help the grid defray the costs of shutting down the grid.
All refund and cash-out requests have to be submitted by filing support tickets by April 30 – but there is no guarantee that people will get their money back.
"All requests will be handled and reimbursed after the grid closes sometime after May 1st and on a first-come first-serve basis until our account is depleted," the company said.
Legal hassles
"Legal proceedings have led us to a point where we now must comply with this court order, or endure heavy fines and possible personal complications for the Meta7 team members," the company announced.
According to the company, another firm has the trademark rights to the name "Meta7" and to a logo similar to that used by the grid.
Keeping the grid open would require a "full branding and round of investments of the viewer, in-world content, all related websites, and legal paperwork," the company said. "It would take an enormous amount of time from a small group of people who are stretched to their limits as it is."
But trademark infringement wasn't Meta7's only problem.
The grid was also accused of condoning pedophilia and child pornography by Sojourner (in this post) and in a shocking YouTube video (which has since been marked private).
Last year, grid administrator Daniel Meta posted in the grid's online forum (registration required), admitting that "Meta7 is mostly known as sexual and especially sexual ageplay grid."
However, he said that the grid was committed to continuing to meet the needs of this community — even though it was scaring off potential new customers.
"We too much counted on people using common sense, to not put their private things too much into the face of other people who might not like being included in this," he said. "We offer many freedoms you will not find in other places. That does not make it a smart idea to run around in public places with group tags like 'Daddy's little plaything,' though."
According to Daniel Meta, the big issue was perception: "This isn't even so much a legal but a psychological problem," he said.
However, without age verification, simulated age play can easily turn into actual child abuse, and a pedophile hangout can turn into a swap meet for illegal content. In addition, even simulated age play is illegal in some countries, including Germany.
As a result, the grid rolled out a new Terms of Service in January, restricting adult behavior to mature, private regions only, and forbidding explicit group names and descriptions. However, the new Terms of Service did not prohibit the actual behavior — just forced it behind closed doors.
Reputable merchants continued to stay away from Meta7 even as they embraced InWorldz and Avination, two commercial grids which prohibit age play. Active user counts continued to drop, and land purchases leveled off.
It didn't help that Meta7 was also one of the most expensive grids in OpenSim. A full, 15,250-prim region ran $104 a month, with no voice. Most customers rented lower-prim regions — a 750-prim region was just $17 a month.
By comparison, InWorldz and Avination both charge $60 for a region with 30,000 and 15,000 prims, respectively. Some providers even offer full 45,000-prim regions for under $10. (Full list of OpenSim hosting providers here.)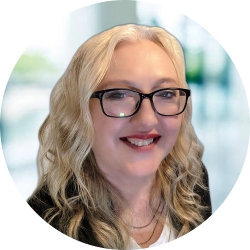 Latest posts by Maria Korolov
(see all)