Customers looking for a high-end grid management service for their OpenSim worlds similar to that offered by PioneerX Estates now have another hosting option — Germany's TalentRaspel virtual worlds Ltd. has licensed the RCI grid management technology from PioneerX and is now offering it to its customers.
"We have finished the setup in our development and test systems," TalentRaspel director Kai Ludwig told Hypergrid Business. The company will now upgrade its Open Neuland and Wilder Westen grids to the new platform, and will upgrade Oceax for its relaunch in June.
RCI is a grid management system that allows grid owners to do many grid management tasks from within a Web-based interface, including creating, moving, and restarting regions, managing user accounts, managing in-world currencies and estates, and many other tasks. The system also has a Web-based front end for use by grid residents, allowing them to collect rents and subscriptions from other residents, see their transaction histories, and manage estates.
It is currently the most advanced grid management system available to grid owners today, and is designed for operators of social grids with in-world economies and land businesses.
For example, the RCI software is currently being used by 3rd Rock Grid (full story here).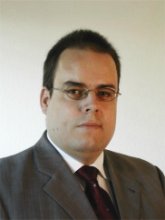 "We are ready to take orders for grids with RCI installed as the Web interface," said Ludwig.
Pricing for the service varies depending on the scope of the project, but we asked him to price out a moderate use 25-region grid.
If each region is allocated one processor core and one gigabyte of memory — the standard configuration for regions that would be similar to Second Life regions in performance and capacity — the cost for a 25-region grid would be US $1,425 (1,000 Euro) per month plus VAT, with a $1,700 (1,200 Euro) setup fee.
This includes the RCI management, region hosting on TalentRaspel servers, and basic support.
The entire process of setting up a new grid takes about five work days from start to finish, Ludwig said.
"Please keep in mind the the above calculation is an example only," Ludwig said. "Exact pricing has to be discussed with the customer depending on the actual requirements."
For example, light-use, residential, or landscape and water regions don't need a full processor core, which would reduce hosting prices.
In addition, some customers may need additional custom configurations or development work, which TalentRaspel can also provide.
"We try to fit our grids well to the customers needs and do some consulting first, prior making an offer," Ludwig said.
Why switch
So why did TalentRaspel, a serious OpenSim development and hosting company in its own right, decide to use a product created by a rival firm?
"The RCI interface has everything we planned to develop with our own interface system," Ludwig said. "So we dropped that idea and instead licensed the RCI. It's very cheap compared to its huge load of features."
"Nobody likes reinventing the wheel, so we won't too," he added.
Ludwig said he was particularly impressed with its ability to put region management power into end users' hands, and its support for multiple forms of land and region sales. RCI even works when customers are running private, secure, behind-the-firewall grid deployments, he said.

"The RCI interface is the perfect solution as it gives the customer full control over his grid," he said. "We can extend our business and, at the same time, keep costs low. It enables us to focus on support, and on further enhancing our systems."
And he didn't have to rip out what he had already built, he added.
"We already have a stable, scalable and well-structured server infrastructure for our grid and region offerings," he said. "The RCI interface fits perfectly on top."
Web hosting companies have long had a rich set of tools that helps them manage large numbers of websites cost-effectively. Now, OpenSim hosting companies have the beginnings of something similar.
"In our opinion the RCI interface is the first system that gives managed hosting of virtual worlds a real perspective," Ludwig said.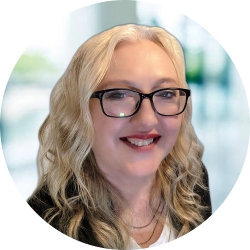 Latest posts by Maria Korolov
(see all)