One thing that might keep Teleplace customers from scampering away to its newly open-sourced, free OpenQwaq alternative is the promise of Teleplace Connect — a new version of the Teleplace software with better Sharepoint integration, better in-world application sharing, and a fully-featured Web-based viewer.
The new goodies will be available for the same price as the existing Teleplace service — $50 per month per user, with hosting and support included. A non-hosted, behind-the-firewall version of Teleplace is available for $100 per user per month (the higher price is to cover additional support costs).
And the new features will help Teleplace offer even better collaboration tools to its customers.
Its chief competitor, ProtonMedia, is focusing on training simulations, primarily in the life sciences area, and many of its features are designed to support instructor-led and automated training scenarios and virtual learning systems.
But Teleplace is strong with distributed engineering teams, agile teams that use the software to create virtual meeting spaces in which they pull together working documents, 3D models, project flowcharts and shared applications.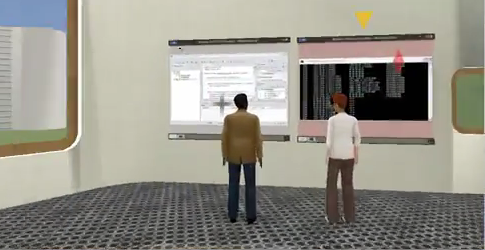 Teleplace says it has "hundreds" of enterprise customers with "thousands" of end users. The company declined to provide more exact figures.
Customers include Chevron, the U.S. Department of Agriculture, the U.S. Department of Veterans Affairs, the U.S. Navy and the U.S. Air Force, and Stanford University.
New browser-based viewer
The new web-based viewer for Teleplace Connect is just the existing Teleplace viewer, wrapped up in an ActiveX control.
"It's not a separate application — it's the full Teleplace client running inside the browser," Teleplace CEO Tony Nemelka told Hypergrid Business.
When a user visits a Teleplace website for the first time, the Active X controller installs the viewer as a plugin. However, it only works on Windows machines.
"That's our customers' primary desktop environment," Nemelka said. "We primarily service the corporate and the government market."
The advantage of running the entire Teleplace viewer in the browser is that users don't lose any features during the move to the Web.
"We actually give you 100 percent of the functionality in the browser-based version," he said.
The disadvantage is that users have to download the full client.
Better in-world editing tools
Teleplace sets itself apart from other enterprise-grade virtual world platforms like ProtoSphere and Avaya's Web.alive with its suite of in-world editing tools. Users can create new 3D objects from scratch, move them around, scale them, texture them, and combine them into larger objects. And, of course, there's mesh.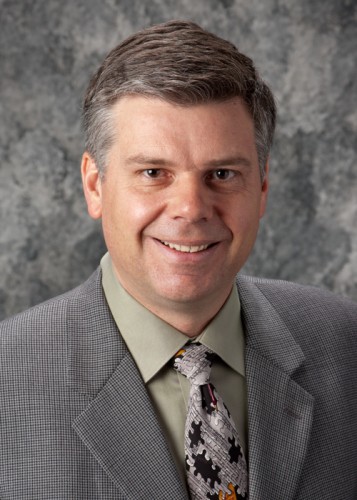 "We have 3D mesh support of various kinds," said Remy Malan, the company's senior vice president for sales and marketing. "The primary one is Collada, and many CAD/CAM systems support Collada. But we support others as well."
With the new release, users will also be able to do more in-world scripting, using an extended Python API. This will not only allow the virtual environment to be more interactive, but also allow companies to create additional connections to their internal systems and existing applications.
"What we continue to hear from our customers is the desire to take existing systems and technologies and present them into the multi-user workspace in-world," Nemelka said.
For example, Teleplace Connect can take any server-based version of a Windows application and have it run continuously inside a workspace, allowing users to come into the virtual world and access it.
Better collaboration
Teleplace was designed as a collaboration tool. Users can drag-and-drop documents right from their desktop into the environment — Â PDF files , Word, PowerPoint presentations, Excel spreadsheets, images, and even 3D content. In the virtual environment, multiple users can work on the documents, and they can be saved right back to desktops.
Documents can also be brought in from Microsoft Sharepoint repositories. In the previous release, users could check documents out to Teleplace. With Teleplace Connect, the virtual environment can be embedded right inside a Sharepoint team site, said Nemelka.
"You can enter a room and bring documents and people into the room, and then all the activity in the room is pushed back into Sharepoint," he said. "We've done a much deeper and seamless integration."
Teleplace Connect also supports companies' own unified communication technologies. The platform supports in-world chat, voice, and video. In addition, any meeting can be recorded — with both audio and video — using a selection of multiple viewpoints, user tracking, and wide-angle views.
The collaboration features are what makes Teleplace popular with agile development teams, Nemelka said.
And while Teleplace is also used for training, it tends to be on-the-job training by fellow employees or mentors who can take advantage of the shared desktop and embedded applications.
"This is reflective of how our customers train their employees today," said Nemelka. "People are realizing that virtual workspaces are fantastic for on-the-job training. That is something that we're finding gets a lot of attention and we're getting a lot of traction around."
Three to six months out
Most customers won't be able to see Teleplace Connect for at least three to six months, however.
Today, it is available only to select customers, under a development license.
Existing customers will have to wait until the release comes out.
New customers can either get the current version of Teleplace, or opt for the free OpenQwaq platform. Either way, they can upgrade to Teleplace Connect when it becomes available, said Malan.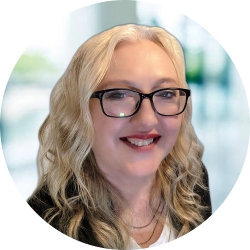 Latest posts by Maria Korolov
(see all)