Blue Mars has an iPhone client that allows users to change their clothes. There's an app for Second Life and OpenSim that allows users to chat with other users. VenueGen is working on an iPad-enabled version of their virtual world client, which runs fully in the browser.
But it's a little-known Spanish company called Virtway that has actually released the first working virtual world platform for the iPad and iPhone.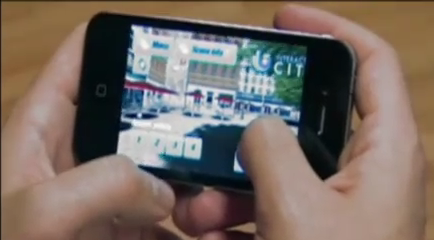 Virtway's primary target market is companies looking to create 3D marketing experiences and games for their customers — it's not a fully-featured virtual world platform like Blue Mars, Second Life, or OpenSim.
It doesn't just run on iOS devices — the platform runs on PCs, Macs, and, soon, Android devices.
Virtway's virtual spaces can hold a maximum of 50 simultaneous avatars per scene, each fully customizable.
But that doesn't mean that if there are 50 avatars in a location, every user will see all 49 fellow visitors.
"Depending on the performance of their hardware, every user may only see the avatars of the nearest users," said Natasha Moskalenko, the company's international sales manager. "It also depends on the client's preferences."
The platform also includes in-world voice, using the same Vivox system as used in Second Life, Avination, EVE Online, EverQuest, Star Wars Galaxies, DC Universe Online and in many other massively online multiplayer games.
Avatars can also use in-world text chat. However, avatars don't have personal inventories, though this is something Virway plans to implement, said Moskalenko.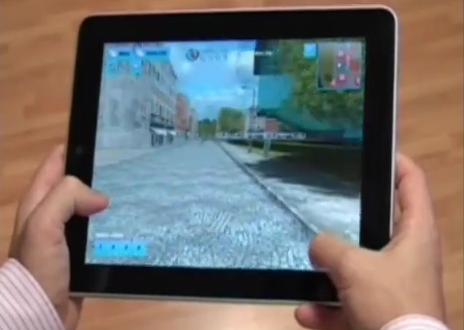 Virtway is a mesh-based world. To create a new environment, Virtway will upload Collada-based mesh content for customers.
Prices are by land area, starting at 5,000 Euros (US $7,260) a year.
"It all depends on the project and specifications, so I am giving your rough numbers and estimates here," Moskalenko added.
The platform is built on a proprietary engine developed by Virway, called Judas.
Although Virtway itself has been around for ten years, the new mobile-enabled 3D platform was launched at the end of 2010.
Virtual shopping and socializing
One project currently under development using the Virtway platform is Interactive City, by Swedish interactive marketing firm ICYou AB.
Using Virtway, ICYou is building a virtual city with customizable avatars, apartments, artist galleries, sports, movies theaters, clubs, and stores selling both real and virtual products.
"We had begun to build Interactive City on several other platforms until we decided to bin all the previous work and start fresh with Virtway World as our engine," ICYou CEO Lars-Erik Ottenvall said in a statement. "We see the platform independence and the speed with which we can develop new features as key reasons to change platforms. We feel certain that we can grow and develop on this platform for a long time."
A similar project is under way by France's Only Chic, an "exclusive shopping platform dedicated to luxury." The goal is to offer a high-end shopping experience to users, featuring Place Vendôme and Rue de la Paix — the jewelry area of Paris.
Training simulations
Spain's Bureau Veritas Business School is currently working to incorporate Virtway-based virtual training into continuing education programs in occupational health and safety and integrated management systems.
"This joint initiative will allow users to streamline the assimilation of content and eliminate physical location constraints … without comprising on teaching quality," the school announced in a press release.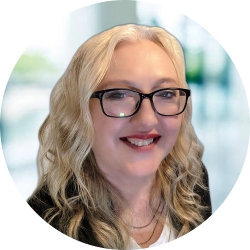 Latest posts by Maria Korolov
(see all)