Educators and companies looking for free, Creative Commons-licensed starting regions for their corporate or school campuses should take a look at Universal Campus.
These four regions were originally created by OSGrid president Michael Emory Cerquoni — also known as Nebadon Izumi in-world — for the Institute of Genomics and Bioinformatics at the University of California Irvine.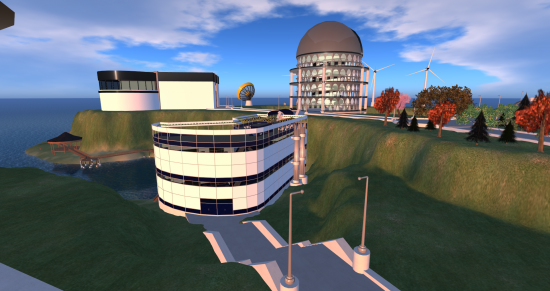 These OAR files are particularly valuable for enterprises cautious about using OpenSim freebies because of licensing issues.
"I made everything myself from scratch and its 100 percent Creative Commons," Cerquoni told Hypergrid Business.
This means that companies can use these OAR files as starting points for their own builds, and edit and modify them as they see fit. The Creative Commons ShareAlike license also allows people to make commercial use of the work. However, if they redistribute it, they must credit the original creator — Cerquoni — and distribute it under the same license terms.
The four OAR files are available at onikenkon.com/UCI. There is also an instruction manual describing how to change the signs on the campus.
The campus includes a conference center, meeting rooms, outdoor meeting places, a virtual observatory, and walking paths.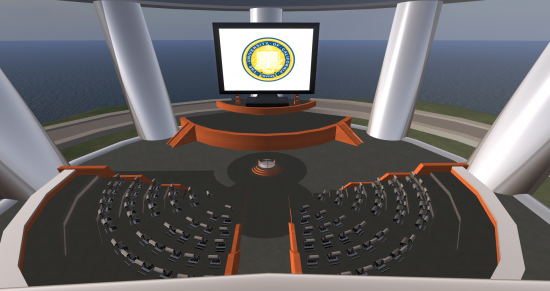 These regions are perfect for loading into a Diva Distro mini-grid — which, by default, is made up of four regions that are a single mega region. They can also be used on OSGrid or other grid that supports megaregions — or Kitely, once they add megaregion support.
Vendors offering starter campuses for sale to education and corporate customers should take care to ensure that their product is significantly better than this Universal Campus.
You can check out the campus for yourself by visiting OSGrid (free registration here) and searching for the Universal Campus region. The demo is hosted by Dreamland Metaverse, which offers region hosting services on OSGrid starting at $30 per region per month.
You need to walk around to get a feel for the scale of the build — and check out some of the interactive tools, like the map and navigation system. The doors open when you touch them. The benches have built-in sit poses. All the outdoor seating areas have fantastic views — this is not a cheap "freebie" build but a polished, finished professional product.
Watch a virtual tour of the campus here: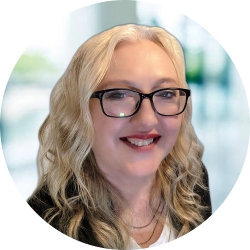 Latest posts by Maria Korolov
(see all)