SpotON3D has actually filed five patents, not just one, SpotON3D CEO Stevan Lieberman, an intellectual property attorney with Greenberg & Lieberman, said at an outreach event Sunday morning. He did not provide any additional information about the patents at the event, though the company website offers a few hints.
Thank you to Vanish Seriath, who has been listening to the tape of the event, for catching this.
You can watch a video recording of the event here,  or download the audio recording here.
SpotON3D has been under a great deal of scrutiny last week as a result of its announcement that it has filed for a patent for its viewer wrapper plugin technology, which allows people to access OpenSim grids via a Webpage — including a Facebook page — without any loss of functionality. Read more about the controversy here. Â Read a review of the plugin here.
The plugin patent, it turns out, is only the tip of the iceberg.
"This is not the first patent we've filed," said Lieberman. "This is the fifth patent we've filed, and we intend to file numerous more as we build technology."
SpotON3D has also applied for a patent for the "Double Dutch" delivery system, which allows its Synergy marketplace to deliver goods to multiple grids.
Another patent has been filed for its "key account" multi-grid registration system, under which users can link multiple avatars to a single user account.
Real business or patent farm?
SpotON3D has $300,000 in startup funding and 12 paid developers, according to co-founder Tessa Kinney-Johnson. The grid currently runs a little over 200 regions, with around 200 active monthly users and around 5,000 total registered users, Kinney-Johnson said on Sunday.
By comparison, its two major commercial competitors — Avination and InWorldz — typically have 200 users in-world at any given time, and have around 900 regions each. In other words, each of these grids sees more users in a day than SpotON3D sees in an entire month, even though SpotON3D has been around longer than Avination. InWorldz was founded more than two years ago, but only saw growth starting to take off last summer.
So far, SpotON3D has demonstrated more interest in developing technology — such as its "Double Dutch" delivery system — than in actually serving customers. For example, no other grid has adopted the "Double Dutch" system, even as they have been signing up for other multi-grid marketplaces, such as Cariama and HGExchange.
Similarly, there hasn't been much take up of SpotON3D's private grid offerings, its business or education grids, or its Veesome entertainment grid.
We will be able to see whether SpotON3D is serious about growing its OpenSim business — rather than just its OpenSim patent porfolio — when it rolls out the licensing plans for its viewer plugin.
If the grid releases a free, branded version of the viewer plugin that can be embedded in other sites, for use by other grids, the viewer can become a powerful marketing device for the company. And personal grids and non-profits are unlikely to pay for such a license anyway, so SpotON3D wouldn't be losing any money. If commercial competitors use the branded viewer they will be, in effect, promoting the SpotON3D grid to all their users. That is not an attractive proposition and they may be more inclined to pay for a license for a non-branded, white-label viewer plugin, instead.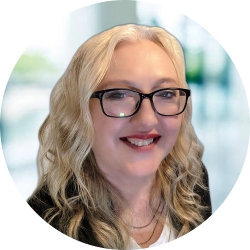 Latest posts by Maria Korolov
(see all)