This was a big week for new deployments at virtual world vendor ReactionGrid, with a demo of a new Jibe app on the Android platform, and a test of the latest release of OpenSim.
Jibe App
Jibe is a virtual world platform that runs in a Web browser and uses the Unity 3D viewer. The back end server is a proprietary platform created by ReactionGrid.
ReactionGrid is best known for providing OpenSim hosting for companies and educational institutions, and Jibe is a recent departure for the company. Jibe is a fully mesh-based platform and doesn't allow for in-world building like OpenSim does. However, it is easier for newcomers to use and doesn't require a heavy software download.
"After we get feedback and refine the interface we will be scheduling some live concerts, brainstorming sessions and more," the company announced on Monday.
One feature of the full Jibe platform, voice, isn't yet available on the Android version.
A version for iOS devices is in the works, the company said.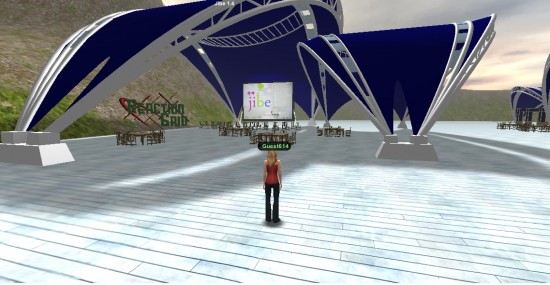 OpenSim upgrade
ReactionGrid is the last major OpenSim hosting provider still using an old, hypergrid 1.5-based version of OpenSim. Since then, OpenSim has upgraded to the more secure hypergrid 2.0, added support for media on a prim and mesh, and completely refactored the architecture to make it more robust and resilient.
However, unlike other hosting providers, ReactionGrid runs OpenSim using Microsoft technology instead of Linux, which makes updates more difficult.
As a result, ReactionGrid's OpenSim customers — who rent either regions on its grid, also called ReactionGrid, or have separate private grids — have been cut off from grids run by other hosting companies because teleports don't work between HG 1.5 and HG 2.0.
But on Tuesday, ReactionGrid announced that it is now testing 0.7.2 Opensim code on a separate grid — login instructions are here.
"We need you to test everything including the new web on a prim feature, groups, friends and hypergrid," the company said.
The test grid will be up for a week.
After glitches are fixed, the update will be rolled out to ReactionGrid's customers.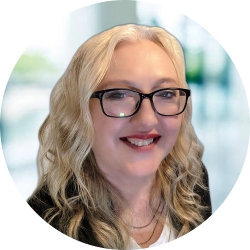 Latest posts by Maria Korolov
(see all)