The premise: I believe that we're about to see the massive growth of a metaverse in which people can easily travel from one public world to another. Over time, the technology will become increasingly easy to use and realistic — and we will see an explosion of companies offering products and services in this metaverse. Â My team and I have been brainstorming some ideas of what these products and services will look like.
The business
Book clubs, author readings, children's story hours, singles nights and other events can draw people to a grid whose primary purpose is to sell books — e-books, traditional books, as well as accessories such as e-readers and writing supplies.
The revenue streams
A virtual book store can make some money on book sales, with an existing company like Amazon handling the delivery and payments — and can make more money by selling e-readers and other high-end accessories. However, the book store can also forge exclusive relationships with new and rising authors to sell and promote their books in return for higher commissions. A virtual book world can also host book-based licensed role playing games or mystery games.
Scalability
Grid owners can set up permanent regions for the most popular books and genres, as well as for central gathering areas and events. Grid owners can manually curate the book selections, or use the recommendation systems of existing retailers like Amazon. Less popular books and topics can be housed in on-demand regions, loaded up only when they're needed. The bookstore will need a certain number of employees, to staff the help desk, to arrange book displays and to organize events and, as traffic grows, staff will need to expand accordingly.
Competitive advantage
Like with other themed grids, forming a strong community will be an essential part of the grid's success. Close relationships with authors and publishers will also help the grid stand out — and are difficult for competitors to duplicate.
Risks
If the model proves successful, it's highly likely that Amazon, Barnes & Noble, another existing book seller or even a publishing house will set up its own virtual book world. The big players would not only be able to bring substantial amounts of investment funds to the table, but also draw on their existing relationships with readers, writers and publishers.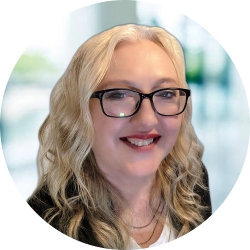 Latest posts by Maria Korolov
(see all)