According to statistics released Friday by InWorldz co-founder Beth Reischl, in-world residents have been cashing out, on average, more than $15,000 a month over the past year.
"Overall, I'm really pleased with the numbers, and while this is supposed to be fun, and hence our lower prices, it's nice to see that some are actually making a bit of pocket change if nothing else," added Reischl, who is also known as Elenia Llewellyn on the InWorldz grid and on its forums.
In the twelve months since October 1, 2010, when InWorldz began tracking the data, 626 users cashed out a total of USÂ $184,836.28.
This doesn't mean that content creators should quit their day jobs and run to set up stores on InWorldz, however — the maximum cashout by a single user was $15,705 over the course of the entire year.
But the data shows that InWorldz can be a nice secondary income stream for merchants looking to diversify away from just having stores on Second Life.
Like Second Life, InWorldz is a closed commercial grid — hypergrid teleports are disabled, and users can't freely export entire regions or inventories to other grids. Its closest commercial competitor is Avination, which also has its own in-world currency and economy.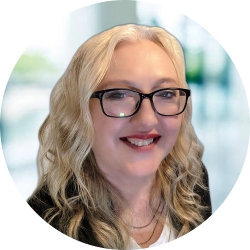 Latest posts by Maria Korolov
(see all)