The top 40 OpenSim grids gained 144 regions over the past month, for a new record high of 19,525 regions.
OSGrid was the big gainer in land area, adding 243 new regions for a new total of 8,160 regions, with on-demand grid Kitely in second place with 86 new regions for a new peak of 1,249 regions.
Most grids lost active users this month, however. Of the grids that report these numbers, the biggest gainer was the mid-sized residential grid YourSimSpot, which gained 61 new active users this month, as well as four new regions. Another mid-sized grid, German-language Germangrid, gained 55 new active users but lost four regions. 3rd Rock Grid gained 46 new users and two new regions. Infinite Grid, AVWorlds, FrnacoGrid, Dorena's World, Metropolis, and Logicamp all gained less than 20 new users each.
The other grids on our list either did not report these numbers, saw no growth or lost active users. The biggest loser was the commercial grid Avination, which dropped 983 active users compared to the previous month, nearly a quarter of its active user base. Avination also lost 65 regions.
Its top commercial competitor, InWorldz, gained 18 regions for a new total of 841 regions — though this is down from its previous peak of 975 regions in July. InWorldz also gained 1,872 new registered users — the grid does not report active user numbers.
Overall, InWorldz is now the largest traditional commercial grid running on OpenSim, as OSGrid is non-profit, ScienceSim and Virtual Worldz Grid run unused test regions, and Kitely still hasn't rolled out its payments platform.
Kitely continued to be a big news story this month, as it moved its asset database into the cloud. Previously, it was using cloud hosting for its regions, but assets — textures, sounds, animations — lived in a traditional OpenSim database. By moving the assets into the cloud as well, Kitely removed the last major obstacle to scalability, and expects to roll out its payments infrastructure next month. Currently, all Kitely regions are free.
Kitely also continued to work at making regions load faster. Currently, users have to go to the Kitely website to access their regions — the website tells Kitely to pull the region out of storage, and it's activated while the user's viewer loads up. The eventual goal is to pull regions out of storage so quickly that users can teleport between regions — with the regions starting up when anyone needs them.
Grid updates
We have two new grids we're tracking this month — Badlands Grid and Created Worlds.
In other grid news, Phoenix Grid now rebranded as Virtual Reality Grid, switched to Aurora-Sim version of OpenSim and lost some regions and active users during the move. Virtual Life has also switched to Aurora-Sim, and the number of regions dropped to 11, possibly a temporary result of the move.
The 82-region Sim-World grid is still merging with the 51-region Avatar Hangout grid, a process which was expected to take "a few weeks to complete," and both grids are still down.
Meanwhile, neither SpotOn3D nor NewWorldGrid released their numbers this month. We're still waiting to hear back from both grid owners but, until then, we've listed the previous' months numbers since both grids are still up and active.
Elsewhere on the hypergrid
There is currently no central system for tracking OpenSim grids. The OpenSimulator.org website does not track downloads, and grid owners don't have to register their grids with anyone — unlike websites, where owners have to apply for domain names. The OpenSimulator grid list is out of date and incomplete.
If there's a public grid we're not tracking, please email us at editor@hypergridbusiness.com.
In addition, a single download of the server software can be used to set up several grids, or can be used to set up no grids at all.
However, there are statistics for one popular version of OpenSim, the Diva Distro, a four-region, hypergrid-enabled, pre-configured minigrid.
The Diva Distro has been downloaded 414 times over the past month. The total number of Diva Distro downloads now stands at 8,310.
Diva Distro is also part of the popular Sim-on-a-Stick, a version of OpenSim packaged to run on a USB stick. According to Sim-on-a-Stick creator Ener Hax, the USB-friendly OpenSim package has been downloaded 502  times over the past month, a record high, bringing the total of these downloads to more than 4,500.
Meanwhile, according to data from The Hypergates, the number of hypergrid travelers increased by 57 travelers, to 3,283, compared to the previous month. The number of total jumps made has fallen, however, 1,934  jumps made since mid September. Some of this dropoff could be due to ongoing server problems on the network.
Not all hypergates are part of The Hypergates network — anyone can create their own hypergrid by dropping a script on any object, such as our touch or walk-through single-destination hypergate script. In addition, many people do hypergrid jumps without using any gate at all, simply by typing a hypergrid address into Map-Search. There is currently no way of tracking that traffic.
Meanwhile, Second Life continued to lose regions this month, down 208 regions to 30,932, and down 422 regions since this time last year, according to data from Grid Survey. Second Life lost a total of 953 regions since its peak in June 2010.
October Region Counts on the Top 40 Grids
We are now tracking a total of 173 different publicly-accessible grids, 88 of which were active this month.
The raw data for this month's report is here.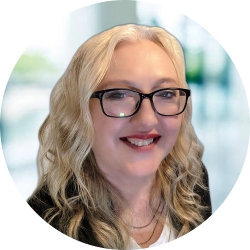 Latest posts by Maria Korolov
(see all)