Viewer developers are no longer restricted from working on OpenSim server code, OpenSim core developer and Overte Foundation president Justin Clark-Casey announced Friday.
Previously, viewer developers had to wait six months after working on viewer code before they could work on OpenSim.
The Overte Foundation — which oversees OpenSim development — now has a Contributor's License Agreement, under which developers retain the original copyright to their work, but grant the foundation an irrevocable right to use the code. If the code they are contributing is not original, they must confirm that the code was distributed under a compatible license.

"We'll see how this definition works out – it's a bit unusual and will probably need adjustment," said Clark-Casey. "I look forward to submitting my first Imprudence or Kokua patch, though that probably won't be very soon since I have a ton of work and I understand that it takes quite a while to get your head into –and even compile! — a viewer."
With developers now being able to work on both viewer and server code, we might see some resolution of long-standing issues, such as a bug that prevents teleports of more than 4,096 regions in any direction, or the lack of built-in support for Whisper voice.
In addition, grid operators like SpotOn3D will be able to contribute their improvements back to the community. According to the company, they were unable to contribute code previously because they were also working on viewer improvements.
However, not every OpenSim developer is rushing to work on viewer code.
"The viewer's codebase has a very bad reputation for being a complete mess and we don't have the resources to start learning and fixing it at this time," said Ilan Tochner, CEO of Kitely Ltd., an on-demand OpenSim hosting company.
For example, he said, while Oren Hurvitz, Kitely's vice president for research and development, was building a new cloud-optimized OpenSim asset server, he noticed that viewers have problems with inefficient asset requests and faulty cache logic.
"Those viewer problems effect all grid operators by increasing bandwidth usage — sometimes very significantly — and detract from user experience by slowing down rezz times and increasing viewer RAM and CPU usage," Tochner said.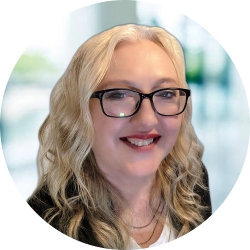 Latest posts by Maria Korolov
(see all)