Press Release: Training Expert Randy Hinrichs to Present a Free Online Seminar: "Thinking and Learning in 3D—How to Create Successful Virtual Learning Experiences"
Author of the new book "Transforming Virtual World Learning" will join 40 attendees in VenueGen for an interactive, small-group discussion of how immersive virtual classrooms can improve engagement and learning outcomes
Research Triangle Park, NC — Virtual training and learning expert Randy Hinrichs of 2b3d and affiliate faculty at the University of Washington teaching a Certificate in Virtual Worlds, will share his insights about how to harness the value of 3D immersive learning environments in a free, limited-seat virtual event December 7 at 2 p.m. EST in VenueGen. The 40 virtual seats will be filled on a first-come, first-serve basis the day of the event. Those who would like to pre-register and receive an email reminder can sign up here.
The seminar, titled "Thinking and Learning in 3D: How to Create Successful Virtual Learning Experiences," will explore the growing phenomena of immersive 3D environments—virtual classrooms that enable remote teams to interact and engage with one another as naturally and effectively as they would in the physical classroom through the use of avatars.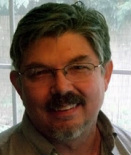 "More and more companies and schools are recognizing the value of 3D immersive worlds for distance training and education," said Hinrichs. "Used correctly, these platforms can enhance the engagement and learning outcomes of face-to-face instruction. They offer most of the benefits of '2D' virtual tools like web and video conferencing, and augment the experience with a sense of presence and use of human expression. In order to reap the full benefits of the 3D classroom, we have to understand what it means to think in 3D and how to effectively adapt our training methodologies and assets."
To shed light on these challenges, "Thinking and Learning in 3D" will present the latest research from Hinrichs's new book, Transforming Virtual World Learning, including information about how to plan, design, develop and implement a successful 3D virtual learning program.
The seminar will answer the following questions:
What does it mean to think in 3D? How does thinking in 3D transform the way we learn?
How is training and learning in 3D different than in a physical classroom?
How can instructors adapt the social rules of face-to-face interaction to create successful learning experiences online?
How can you leverage your current instructional design assets and methods in a 3D virtual classroom?
Hinrichs will also share real-life case studies about the successful use of 3D virtual environments for managing faculty development, conducting intercultural collaboration, integrating departments, and other use cases.
In order to provide the most hands-on, interactive experience possible for attendees, the seminar will be held in VenueGen, an immersive virtual platform for training and collaboration, and will be limited to 40 people.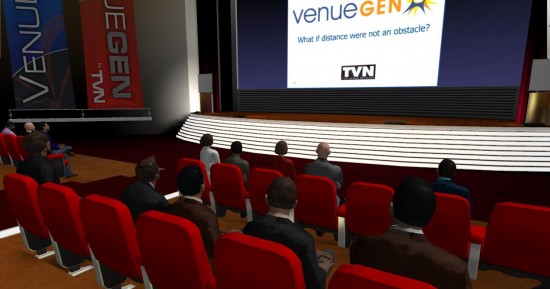 "Our goal is for the audience to fully experience how engagement and learning can thrive in an immersive 3D environment," said VenueGen Executive Vice President and Chief Learning Officer Richard Kristof, who will be moderating the event. "Every attendee will be able to actively interact, communicate, learn, and share ideas nearly as effectively as if we were in a physical room together, instead of in 40 different locations."
A drawing for a free copy of Hinrich's book, Transforming Virtual World Learning, is being sponsored by Emerald Group Publishing Limited. Everyone who registers for the event will be automatically entered to win, so the giveaway is not limited only to those who are able to attend.
For information about Transforming Virtual World Learning, or to purchase a copy, visit the Emerald Group Publishing Limited website.
About the Speaker
Randy Hinrichs is the Principle Partner of 2b3d, a full service virtual worlds company. He is a leading authority in virtual worlds and affiliate faculty in the iSchool at the University of Washington, specializing in the impact of virtual world technology on the learning process. Randy spent 10 years at Microsoft, working in Advanced Strategies and Policy and heading up the Learning Science and Technology research group. He also worked at Sun Microsystems in the Emerging Internet group and served as a Capability Maturity Model software evaluator for Unisys. He holds patents in global health and drug safety assessment, mining information based on relationships, computer network based, interactive, multimedia learning systemes and processes.
About VenueGen
VenueGen is an immersive virtual classroom application for synchronous e-learning and collaboration. The platform enables corporate and academic organizations to efficiently and affordably train, collaborate, meet and share content online without sacrificing the engagement and productivity of face-to-face communication.
Compared to web and video conferencing-based virtual classroom platforms currently on the market, VenueGen's immersive environments facilitate lifelike, natural-feeling interaction for improved learning, motivation and overall performance. VenueGen features fast, easy installation; a minimal usability learning curve; private, secure environments; and one-of-a-kind content sharing capabilities that use negligible bandwidth, allow multiple content windows to be shared simultaneously, and empower each user to control his or her personal view of content.
VenueGen is included in Gartner's Five Coolest and Most Promising New Technologies, and has received accolades from USA Today, Business Week, CNBC and others. To learn more, please visit the company's website at www.VenueGen.com or follow VenueGen on Twitter at twitter.com/venuegen.
###

Latest posts by Press Release
(see all)