One of my teeny tiny pet peeves is when people harp about Second Life being a game. This is often followed by declarations that games should not be taken seriously. Therefore, Second Life should not be taken seriously.
But putting the benefits of play — such as learning, teamwork, relaxation, and therapy — aside, there's a lot more going on in Second Life than playing.
Here are some other ways in which Second Life is being used. You can find them, as well as direct links to their locations, in the Second Life Destination Guide.
Garden for the Missing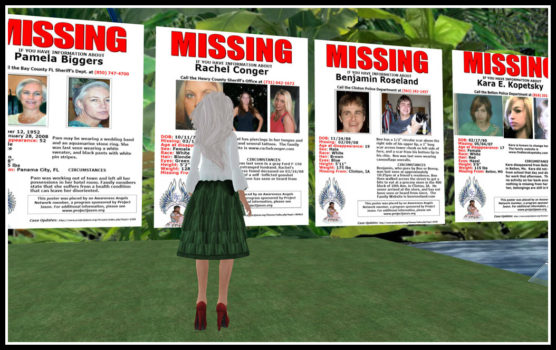 In the Academic Showcase, we have the Garden for the Missing, a sad gallery featuring four floors and 200 posters of missing people in the United States. There is also a note card listing the names of all the missing by state.
Neil A. Armstrong Library & Archives
The Academic Showcase also features the Neil A. Armstrong Library & Archives located in NASA's CoLab region. This gallery exhibits over 200 records and documentation about space exploration throughout history.
Andy Warhol: Behind the Camera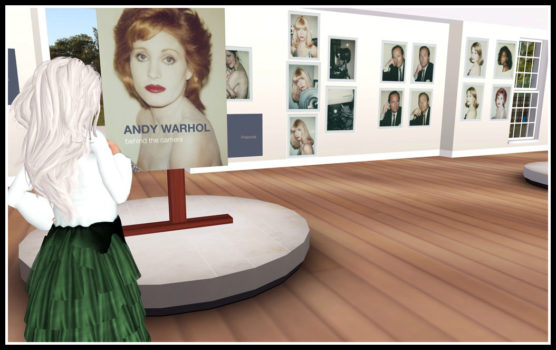 Under Art, I was thrilled to discover Andy Warhol: Behind the Camera, a special exhibition at the University of Delaware Art Gallery. Warhol is one of my favorite artists and here we have dozens of rare photos taken by him. The gallery also has a really wonderful selection from Sound:Print:Record: African American Legacies, which explores the visual arts and black musical traditions.
Natural History Museum of Vienna
Inspired by its real-life counterpart, the Natural History Museum of Vienna is huge, strange, and fascinating. The use of textures was disorienting, but you can't go wrong with steampunk sculptures by Bryn Oh.
IRS Careers Island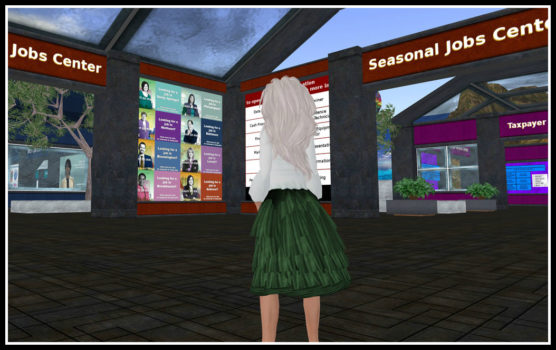 In an interesting display of the intersections between government and business, real and virtual worlds, IRS Careers Island is home the U.S. Internal Revenue Service. Listed under Business, it's a place to find out more about careers with the IRS. There are also taxpayer services and, oddly enough, a sandbox, freebies, some shopping, and a dance club.
As you can see there's much more to this "game" than games. Second Life is a virtual world and a viable one for art, education, and business.
(A version of this article previously appeared at Second Mode. It is adapted and reprinted here with permission.)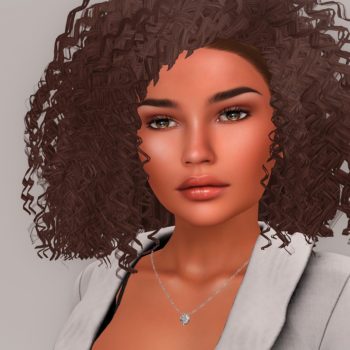 Latest posts by Jupiter Firelyte
(see all)