New Voice — the company that brought us $5.95 regions on OSGrid and its own Nova grid — just dropped the starting price for regions even lower. To zero.
That's right.
These are full regions. On the Nova grid, which runs the Aurora-Sim version of OpenSim, they can hold 80,000 prims. Running standard OpenSim, they can hold up to 45,000 prims.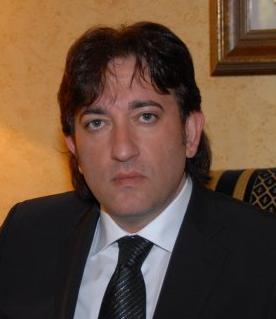 Recommended capacity for these regions is ten avatars, Enrico Ranucci, head of New Voice, d.i., told Hypergrid Business.  "We did tests with up to 300 bots,  but you know — bots are not real avatars."
The regions are located on Nova by default, but you can ask politely for other locations, such as OSGrid or standalones. They can even be configured as megaregions.
How can they afford to do it?
They can't. But Amazon can.
That's right — Amazon gives away a free year of computing power to anyone who asks for it, as long as they're new to using Amazon's cloud computing services.
Nova is piggy-backing on the Amazon deal. They do all the paper work and administrative stuff and get OpenSim configured and running. You get the region.
So if you've ever used the Amazon EC2 cloud before, or plan to use their free tier for your own projects in the future, this offer isn't for you. If you've never heard of the Amazon EC2 cloud, then step right up.
And if you need more avatar capacity, you can pay for an upgrade. Since the regions are running in the cloud, they can scale up easily — you can even increase capacity for a short time, such as for a special event.
"A complete pricing list will be available as soon as possible on our new Website," Ranucci said. He added that it will be roughly in line with Kitely pricing, which also uses Amazon to run its regions.
Kitely plans to charge 20 cents per user per hour, US, once billing is implemented early next year.
These regions are always-on regions, indistinguishable from any other region on OpenSim grids. In fact, there are several test regions up now on the Nova grid, Ranucci said, for people to visit.
Kitely, by comparison, runs its regions only when people are using them — if they're empty, they're packed up and stored away until needed again.
What does New Voice get out of it? A lot of good will. I tried setting up a region on the Amazon cloud myself, and there's a lot of hoops you have to jump through, certificates to install, instances to manage. I couldn't get it working. If New Voice is doing it, they deserve all the good will they get. Plus, if you like their service, there's always the chance that you want to rent more regions — at their regular prices — or pay them for extra capacity.
The free region comes with free OAR uploads and downloads, hypergrid access, free Vivox voice, and access to the HG Exchange money and marketplace if located on Nova grid — the OMC currency is currently only available on standard OpenSim regions.
Ranucci said that a registration page will be up in the next couple of days — we'll post the link here. If you don't want to wait, Ranucci can be contacted directly via live chat, Skype or in-world message.
And if you've tried out one of these regions, and would like to post a review, please do so on the Nova vendor page.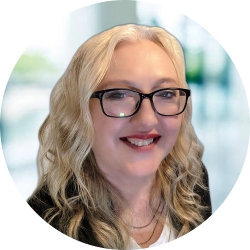 Latest posts by Maria Korolov
(see all)