Note: Updated with new contact email address.
Ever since Vivox made its hosted voice service available for free to small and non-profit grids on December 23, OpenSim grids and individual region owners have quickly adopted the technology.
Large commercial grids like Avination (which had Vivox first, several months ago) and Kitely were quickly joined by InWorldz, OSGrid, FrancoGrid, Logicamp, Virtyou, Avatar Connection, Island Oasis, New Genres, AnSky, and other grids either testing Vivox, rolling it out for select regions, or across their entire grids.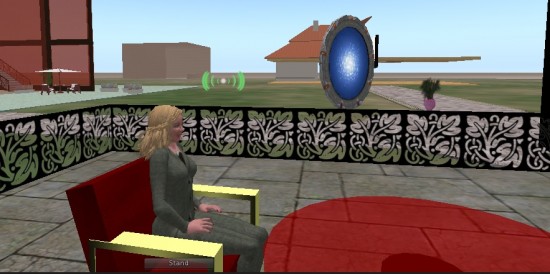 In addition, hosting companies quickly lined up to offer free Vivox to their clients, including Dreamland Metaverse, TalentRaspel, Oliveira Virtual Lands, and Nova.
Individuals owning regions and small grids weren't left out. John Rogate, who runs the OSGrid Educational Cooperative, rolled out Vivox on his regions, which are on OSGrid. Other OSGrid regions that applied for and got free Vivox voice include Hidden Leaves, as did the Vue regions.
OSGrid, like many open grids, is not run on a single set of servers. The plaza regions are operated by grid administrators, and these have Vivox, as a result of an agreement between the grid itself and voice company. Many other regions are run by third-party hosting companies, such as Dreamland Metaverse and Nova — here, the hosting company would talk to Vivox to get the voice set up. Folks running OSGrid regions on their own computers or servers, such as Rogate, have to contact Vivox directly to get their own access codes.
The process is simple. Applicants get a set of papers to sign — basically saying they won't share their access codes with anybody else — and then add a few lines enabling Vivox to their OpenSim .INI file. The voice never actually passes through the simulator — the voice stream goes directly from the viewer, to the Vivox data centers, and back again — so there is no additional load on the region.
Boston-based Vivox Inc. is currently the gold standard of in-world voice, used not only in Second Life, but also in EVE Online, EverQuest, Star Wars Galaxies, DC Universe Online and in many other massively online multiplayer games. The company reported 60 million users as of October of this year.
To get Vivox, send an email to Kamal Jain or one of his associates at Vivox at [email protected]. Jain is the company's director of network operations and the leading force behind getting Vivox into OpenSim grids.
The free Vivox service works much like Vivox does in Second Life — there's directional voice and lip synching and speaker indications and private chat. Users don't have to do anything — all viewers automatically support it.
However, the free service is missing some premium features, such as voice morphing. In addition, there's no service level agreement or support, and all OpenSim grids on the free plan share a common set of servers.Grids that need these features can talk to Vivox about getting a commercial license, Jain said.
Kitely and Avination have a commercial license providing them with dedicated servers and service level agreements, Kitely CEO Ilan Tochner told Hypergrid Business.
InWorldz also has a commercial license — see comment from InWorldz partner and software architect David Daeschler below. He is also known as Tranquillity Dexler in-world.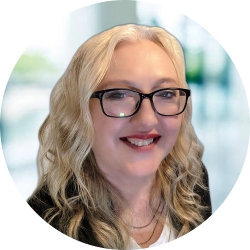 Latest posts by Maria Korolov
(see all)