Launching, maintaining, and expanding a virtual business — a new grid, design firm, hosting company or consultancy — can be an overwhelming task. While start-up costs are often not too high, it is difficult to run a viable business until consistent revenue streams are achieved.
Regardless of financial situation though, no business has a great chance of success without an effective marketing strategy. Fortunately, even for business owners who are lacking in funds, there are many low-cost options that can help get the word out and bring in more customers to the virtual storefront.
Below are some cheap, but effective, marketing methods to help promote your virtual business:
Use Social Media
Although it's important to use a Facebook page for business marketing and engage potential customers on Twitter, you can't expect your client base to build on its own. You must spend the time to learn the ins and outs of each platform, and focus your social media marketing efforts. For example, I have had modest success using StumbleUpon, as well as LinkedIn and Yammer.
When marketing on these sites, make sure that your content is fresh and innovative, and give your potential customers solid reasons why your product or service will benefit them. To save time, rather than individually posting to each network, consider utilizing a service such as Ping, where you can post to all of your accounts in one place. Island Oasis, New World Grid, and Kitely Mentors Group all have effective Facebook pages where readers can join the group, chat with other members, and find out about upcoming events.
Be sure to monitor all your accounts for questions and requests from potential customers, and track your results from each site. Stop using the ones that just aren't working, and add new networks to your list to test them out.
Start a Blog
By maintaining a blog, you can provide potential customers with a more in-depth look at your product or service, and provide another avenue for them to communicate and ask questions. By utilizing a platform such as Blogger or WordPress, you can set up your site for free. Post to your site consistently and provide unique, useful content to ensure that your customers will choose your services over the competition. As an example, check out the InWorldz tech blog or the Avination blog.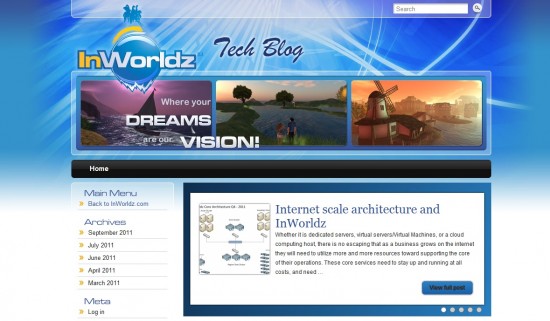 Write an eBook
For OpenSim vendors such as builders, hosting companies, and developers, consider consolidating some of your blog content into an electronic book. You can then offer it to your customers for free or for a small fee.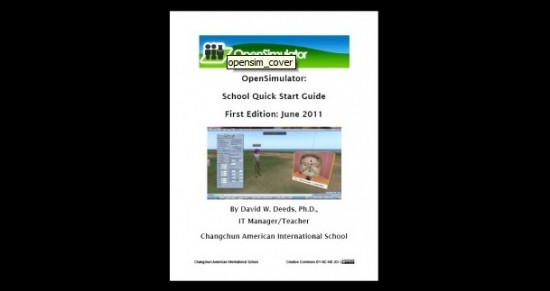 Writing and publishing an e-book is easier than it sounds, and by no means does it have to be incredibly lengthy. Depending on what you have to offer, you can write one that consists of as few as twenty pages or less. The key is to provide your customers with everything they need to know about your business or service, why it will benefit them, and why they should choose you.
Network
Attending user and virtual world conferences is a great way to meet other professionals in your niche. You can often get insider tricks of the trade here, but more importantly, it can be a great way to market your business and generate new customers. You can also locate more competitive vendors for the services that you need.
You can also check out the events calendar at Second Life for upcoming virtual meetings, or the event calendar on the Hyperica website on its in-world event billboards.
Offer Phenomenal Customer Service
Providing excellent customer service should always be a priority, but it is especially important if you are working on getting a new business off the ground. By impressing new customers, you can encourage repeat business and positive word-of-mouth marketing.
Respond to questions and concerns in prompt fashion, and handle all complaints quickly and effectively. Even if it costs you a little extra money in the short-term, it is easy to turn a dissatisfied customer into one for life if you solve their problem and show that you genuinely value their business. Remember, it's a lot easier to keep an existing customer than it is to go out and procure a new one.
Pamper Your Regular Customers
When it comes to clients who do the most business with you, give them reasons to keep coming back. Approximately 80% of your business will come from about 20% of your customer base, so be sure to show your appreciation. For instance, though discounts and freebies are a great way to gain new clients and build your business, don't forget about your regulars – they will appreciate such offers just as much as your new clientele.
Final Thoughts
Regardless of which initiatives you decide to go with, tracking each method for progress and success is key to streamlining your marketing efforts. It makes no sense to spend time on a strategy that just isn't working. Once everything is in place, implement ways to find out where your customers are coming from by utilizing a website data service, such as Google Analytics. Ramp up your efforts where the marketing is effective, and eliminate the methods that don't produce results. Time management is crucial as a small business owner, so you will want to focus your efforts where it counts the most.
What other ways can you think of to market your online small business?
Latest posts by David Bakke
(see all)