We surveyed the biggest OpenSim hosting providers last week to find out how many private grids they were running for clients. Only three vendors responded — and some big, well-known vendors declined to provide data.
However, between those three vendors, there were a total of 58 private grids, 13 for corporations, and 45 for educational institutions, and the three vendors were fairly representative of the general range of current OpenSim hosting providers.
(For a complete list of OpenSim Hosting providers, please see our vendor directory.)
Their grids vary greatly in size, though a typical starter grid starts out with at least four regions, usually deployed as a Diva Distro.
On the larger side, there are grids like the one used in Scotland's nation-wide Glow virtual learning environment, which has 27 regions and a quarter million registered users, with thousands of active users each month. It covers all the schools in Scotland.

"OpenSim gives teachers the ability to allow classes to go in, build stuff, have an immersive environment in a very safe environment, knowing that they can't really break anything," said Mark Duffy, managing director of Manchester, U.K.-based OpenSim hosting company Second Places.
In addition to hosting Scotland's Glow grid, Second Places also runs five other grids for educational institutions and governmental agencies in the U.K.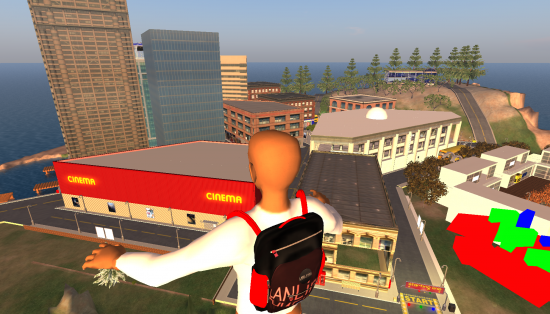 Scotland's educational OpenSim grid uses the latest version of OpenSim, in combination with a custom-built viewer that is activated from a Web-based user interface — similar to the system currently used by Kitely.
One difference between Scotland's OpenSim grid and many US-based educational grids is the lack of voice. While Vivox voice is now available, and free for educators and non-profits, it's not an option for these users due to regulatory issues.
"Our schools require a record of every conversation held online, so we don't supply voice with any education modules," Duffy explained.
Vendors adding Unity services
Several OpenSim vendors have also added Unity-based offerings — the three vendors who responded reported more than 70 customers using Unity.
For example, many of Duffy's corporate clients, including British Petroleum, have moved to Unity because of its easy, Web-based interface and programmable camera controls.
Educators, however, have tended to stay with OpenSim, he said.
"We wouldn't think about selling Unity to an educational institution because we find that educators like OpenSim as a great place to do building," he said. "Unity doesn't have the same freedom that OpenSim has got."
In particular, Unity requires the professional import of 3D models, and tends to be a platform in which an environment is created once, published, and then used for a long period of time.
"Where we find Unity to be very useful is when we do scenario training and simulations," Duffy said. "We don't look at Unity as a virtual world platform in the same way as Second Life or OpenSim. It's more of a specific scenario builder where we can get better graphics and it works in a web page without any hassles."
For example, BP started out modeling its oil tankers in OpenSim, but switched to Unity for faster import of 3D models from its 3D modeling software, and better camera controls.
The virtual environment is used to do simulated walk-throughs, and the company is able to catch issues very early on in the design process.
For example, the position of a single soup cauldron would have cost the company 100,000 pounds to fix later on in the construction process, Duffy said.
"When people picked up the soup, they walked through a door where someone could get hurt," Duffy said. "They didn't pick up on it in the 2D drawings, or in the 3D models, but they picked up on it during the walk-through."
Another example is that the original plans didn't allow for enough room for employee duffel bags in their cabins — one of the bags would have been sitting out, creating a potential hazard.
The virtual environment is also used to model traffic flows through exit routes and identify bottlenecks, he said, with the use of automated avatars and NPCs.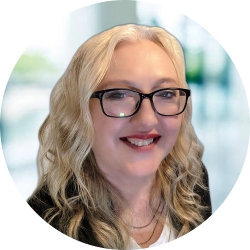 Latest posts by Maria Korolov
(see all)