Georgia's Forsyth County Schools plans to triple the number of its OpenSim regions next year, the district's coordinator of online education, Steve Mashburn, announced at Friday's Non-Profit Commons meeting in Second Life.
The school district deployed a 16-region grid, hosted by Dreamland Metaverse, earlier this year. The same vendor will be used for the expansion project.
Mashburn told Hypergrid Business that Forsyth's single, 16-region grid will be expanded to three 16-region grids. Each grid will be composed of four megaregions. This way, each age group will have its own private grid.
"The administrators are concerned about elementary, middle school and high school students being in the same grid from a student monitoring viewpoint," he explained.
The grids will be configured so that students will only be able to access their home grid, while teachers will be able to travel freely between grids — and out to the other hypergrid-enabled grids. The Hyperica directory currently tracks 80 hypergrid-enabled grids, but many others — school grids in particular — may have enabled hypergrid access without being open to the general public.
Hypergrid instant messaging and friendships are also off-limits to students, but allowed for teachers and administrators.
The new hypergrid controls were developed by Dreamland Metaverse specifically for the Forsyth project but have since been donated to the open source community and were incorporated into the latest release of OpenSim.
These controls allow grid owners to give different groups of users different hypergrid abilities, and also to restrict access by hypergrid visitors.
The Forsyth district will also be using its OpenSim regions for a wider variety of projects.
Previously, Mashburn told Hypergrid Business that the grid is being used for a virtual simulation of the Berlin Wall, to study volcanos, to practice Spanish in a virtual outdoor market, for a virtual courthouse, and to allow students to play the roles of scientists investigating why fish are dying in a town's river.
Mashburn told the Non-Profit Commons that the grid will also be used to create models and simulations to study the science of weather, to decode messages with an Enigma machine to learning mathematical reasoning, and for creating a role-playing game where the Founding Fathers write the Constitution to reflect an alternate set of values to learn about social norms.
"We think that this engaging and motivating approach provides a platform for developing the technological, artistic, cognitive, social, and linguistic skills that today's students need," he said.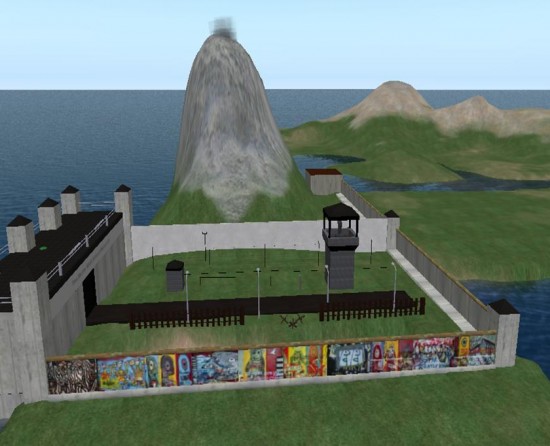 Mashburn added that, although the district's grid is closed to outside visitors, it doesn't mean that tour groups can't be arranged.
"The thing about OpenSim is you control access," he said. "So I can send invitations out, make accounts, have a tour and then close it up again."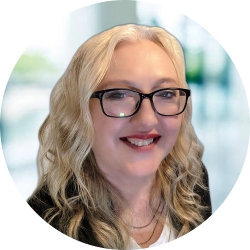 Latest posts by Maria Korolov
(see all)