Firestorm will have support for OpenSim grids, the developers announced today.
Firestorm is a third-party viewer that can be used to access Linden Lab's Second Life grid, and which also has some existing support for OpenSim grids, as well.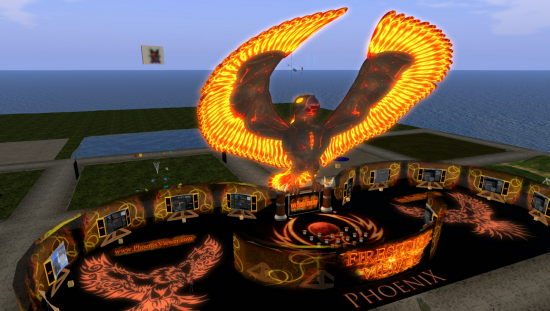 However, licensing issues have forced Linden Lab to restrict third-party users to just Second Life, or risk losing access to new pathfinding technology from Havok.
"We've thought about that and decided we're going to offer two versions of Firestorm," wrote lead developer Jessica Lyon. "One for Second Life with pathfinding Havok goodness, and one for other grids without Havok."
Lyon added that Armin Weatherwax, a developer best known for work on the Impudence and Teapot viewers, has joined the team.
Currently, any Second Life viewer can be used to access OpenSim grids by editing the path of the viewer shortcut on the desktop. This isn't something an average user should be asked to do, however.
Imprudence, Teapot, Zen, Hippo, and other viewers designed for use with OpenSim, however, have built-in grid selectors that allow users to easily choose a grid from a list of popular worlds, or add their own.
Currently, Firestorm offers only limited grid selection capability, and it can be hard to find. Users have to go to preferences, to the advance menu, and check "Allow login to other grids." The list of grids is limited, though you can add more by pasting the loginuri into the grid name field. The process isn't as obvious and straightforward as with other viewers, however.
OpenSim also differs from Second Life in some technical areas. For example, it allows bigger prims, and more prims on each region. OpenSim grids also have different search functionality than Second Life, different currencies, and differently stored profiles. Most grids do not charge for texture uploads. Viewers optimized to work with OpenSim allow for this variation, and remove the "Second Life" branding from throughout the viewer.
In other plans, Firestorm will soon also offer more skins and skin customization improvements, new Windlight effects, improved functionality to estate tools, improved mouselook functionality, and more features, Lyon wrote.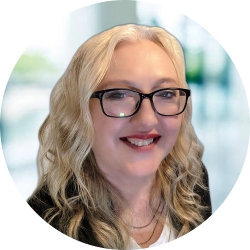 Latest posts by Maria Korolov
(see all)