SoftPaw Estates announced a free land give-away on OSGrid today, where residents can get free parcels for personal use.
The parcels are located on regions were landscaped by well-known OpenSim designer Linda Kellie and OSGrid resident Raz Welles, to provide a interactive community atmosphere.
According to SouthPaw Estates founder Timothy Rogers (also known as Timothy Hoxley in OSGrid), OpenSim has a great deal of population as a platform for communities, and free land offers can help build that.
"Even with the new Cloud Party on Facebook, we are able to have more community with groups, notices, and of course the hypergrid," he said in the announcement.
"Community is where OpenSim has the opportunity to really shine," said OpenSim enthusiast Raz Welles in the statement. "It allows groups to pull together and accomplish entire coherent worlds, and that's something we need to see more of."
OSGrid users looking for the free parcels can contact Rogers at OSGrid under his avatar name, Timothy Hoxley. The parcels are available on a first-come, first-serve basis.
"If we run out, we will considering putting up some more regions for more parcels in the future," he added.
Rogers is also the founder of the now-defunct CyberWrld grid, known for its support of the furry community and low prices. That grid closed down because of the difficulty of managing standalone grid infrastructure.
Today, SoftPaw Estates lets OSGrid handle the central grid services, which include asset databases, groups, and the grid map. In addition, a new partnership announced earlier this month puts the company on a solid technological footing.
The partnership provides servers hosted in datacenters in France, Germany, and the United States, allowing for faster connectivity for international customers.
"This partnership means better reliability and cheaper hosting," Rogers said in a press release issued earlier this month. "The servers we are leasing, have the capacity to host several simulator instances and regions flawlessly, and all the CPU power we could need for
high end regions — plus unmetered bandwidth usage, helping us drop the fear of using too much bandwidth for our servers."
The partnership also puts the company on a solid financial footing, he added.
SoftPaw Estates is a low-cost hosting provider, with a 15,000-prim region starting at just $12 a month — and a 7,500-prim region at just $6 a month.
Low prices sometimes raise worries about whether a vendor will be able to scale, invest in interface improvements, and weather business problems such as slow-paying customers.
This partnership will help address those issues, Rogers said.
"Prices are safe and locked in," he said. "We now, with this partnership, have the ability to not worry about scraping by on slow months or if customers can't make a payment on time."
The company is already working on a Web-based control panel that will allow customers to do simple region management tasks, such as restarting regions and getting OAR or IAR backups. The control panel code will be released to the open source community, Rogers said.
The company also helps the OpenSim community by donating 10 percent of its profits to OSGrid.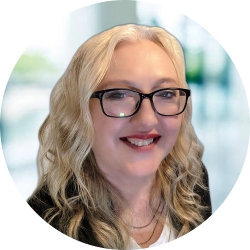 Latest posts by Maria Korolov
(see all)