Press release: FedCTE Program Using Avaya Virtual Environment for Cybersecurity Training
• Federal Cybersecurity Training Events (FedCTE) uses secure, online access to AvayaLive™ Engage.
• Collaborative, 3D classroom reduce costs while enhancing cybersecurity learning.
FAIRFAX, Va. – Today Avaya Government Solutions announced that the Federal Cybersecurity Training Events Program (FedCTE) will conduct training with AvayaLive Engage, a three-dimensional, online learning environment that immerses students in a collaborative virtual world.
The FedCTE offers federal agencies cost-effective, hands-on cybersecurity instruction for security staffers who must protect their information systems against cyber threats and attacks. Funded by the Department of Homeland Security and used by the Department of State's Diplomatic Security Training Center, FedCTE sessions are provided to federal cybersecurity workers at no per-seat cost to their parent agency. FedCTE will use Avaya's secure, cloud-based service to support the training events.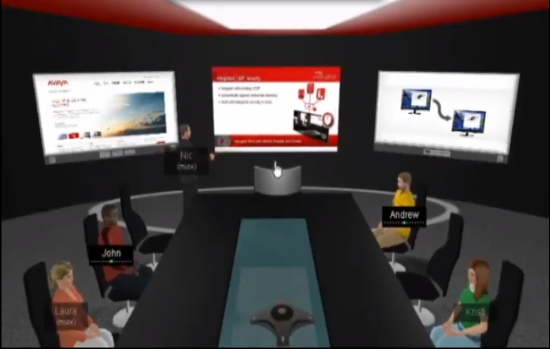 AvayaLive Engage was first used by FedCTE in February 2012 to improve the delivery of online training. Based on an overwhelmingly positive response from students and trainers, the technology now will be adopted more broadly. This will allow the program to provide instructor-led training events to the cybersecurity workforce from around the country, while reducing travel costs.
Each AvayaLive Engage training session will be conducted online in a media-rich, 3D classroom – eliminating the costs and time associated with travel. Students use avatars to converse one-on-one, work in large groups or small teams, share desktops, text chat, edit collaboratively, and share files and presentations.
The use of AvayaLive Engage will be supported by the Avaya Government Solutions Information Technology Professional Services team.
"To enhance the learning experience of the security professionals enrolled in our online training, beginning January 2012 FedCTE will offer its online courses in a 'virtual worlds' environment, in which students will be represented as avatars in a 3-D rendering of a classroom," said Acting Assistant Director Jeff Breed, Diplomatic Security Training Directorate, Bureau of Diplomatic Security, at the U.S. Department of State. "We expect this to make our online training more useful and enjoyable for our federal cybersecurity trainees."
"It seems only fitting that a new generation of cybertechnology is being used to train a new generation of security experts," said Chris Formant, president of Avaya Government Solutions. "These individuals are our nation's first line of defense against hackers, denial of service attacks and other online threats. Working in a virtual world, they are able to learn new skills and practice the defensive maneuvers needed to protect our nation's most sensitive assets."
To date, FedCTE has trained individuals from 55 offices and agencies of the federal government.
About Avaya Government Solutions
Avaya Government Solutions is a provider and integrator of secure, certified business collaboration and communications solutions, providing unified communications, contact centers and networking to government agencies of all sizes around the world. Avaya Government Solutions leverages its professional services capabilities and cyber-security expertise to create technology platforms that streamline inter-agency communications and bring the right people together in the right context with the information they need. Please visit www.avayagov.com for more information.
About Avaya
Avaya is a global provider of business collaboration and communications solutions, providing unified communications, contact centers, data solutions and related services to companies of all sizes around the world. For more information please visit www.avaya.com.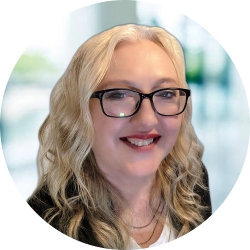 Latest posts by Maria Korolov
(see all)