The hypergrid continued to grow this month, with the Hyperica directory now covering 100 grids and dozens more waiting to be indexed.
But even as the number of grids continued to grow, the core top 40 grids that we've been tracking since 2009 grew as well. There are now 20,637 regions on the 40 largest public grids, 252,109 registered users, and 16,249Â active monthly users. The number of regions increased by 711 compared to last month, while the number of active users fell by 142, possibly due to the summer holidays.
We have 188 active grids in our directory this month, up from 171 grids a month ago.
The biggest land gainer this month was OSGrid, with 2,017 new regions, followed by Kitely with 122 regions and InWorldz with 49 regions.
OSGrid is the largest grid running on the OpenSim software with 8,961 regions, and allows users to connect regions they run at home, or with low-cost third-party hosting providers. In addition to the low prices, users are able to save backups of their regions in the form of OAR files, save backups of their inventories as IAR files, hypergrid teleport to other grids, and participate in a large, vibrant community.
OSGrid reported 3,606 active users this month, putting it second only to InWorldz in activity.
OSGrid will also celebrate its fifth birthday this month, with six regions dedicated to the event and additional happenings around the grid. Those who wish to explore the grid can create a free account here, or simply teleport in from any other hypergrid-enabled grid. To teleport, simply paste hg.osgrid.org:80 into the Map search field from any upper, hypergrid-enabled region. That will take you to LBSA Plaza, the grid's welcome area and popular hangout.
Meanwhile, Kitely continued to attract new users and grow its grid this month. Kitely is an on-demand, cloud-hosted grid, with regions only up when people need them. As a result, land prices for occasionally used regions are extremely low — in fact, the first region is free, and for $100 a month, customers get unlimited use of 100 regions.
Kitely recently rolled out in-world payments, and successfully tested the limits of its advertised 100,000-prim region capacity.
The grid now has 2,060 regions, up by 122 from last month, and gained 218 new registered users for a total of 3,640. However, active monthly users remained flat — the grid had 238 active users this past month, down by two from the previous month, possibly due to the summer break.
Because of its pricing and access controls, Kitely has become a popular destination for educators looking for an alternative to Second Life, since classrooms are typically used only occasionally. In addition, educators can have as many different classrooms setups as they need, and if they need to exceed plan limits, additional regions are just 10 cents a month each.
"It was a good month," Kitely CEO Ilan Tochner told Hypergrid Business. "Active user numbers remained flat but average daily usage — and average revenues per user — increased as people created many new worlds."
Tochner declined to disclose specific financial details, however.
Kitely is now working on the next set of improvements, which include being able to pay for the monthly plans with in-world currency, the ability to charge visitors extra, and other improvements. Those are expected out in about a week. After that, Tochner said, work will begin on making the worlds larger.
Currently one Kitely "world" is just a single region on their grid. Soon, depending on the plan, larger worlds will be available — four-region, nine-region, and even 16-regions in size, for the same price.
"We got a lot of user feedback that convinced us to implement them as multiple separate regions on the same sim instead of megaregions," he said. "We do, however, feel that handling multiple OAR files for big worlds is not user friendly so we'll add some improvements to OAR storage to support import and export of multi-region builds."
Tocher added that the multi-region OAR export functionality will be donated back to the OpenSim community, so that the multi-region OARs can be downloaded and used on other grids.
InWorldz gained 49 regions, for a new peak of 1,117 regions. Avination, its closest commercial competitor, gained 10, for a new total of 552 regions. However, Avination continued to lose users. It reported only 2,284 actives this month, 144 fewer than same time last month. InWorldz, by comparison, lost only 27 active users over these past summer weeks.
Busy grids
Here are the ten most active grids this month:
ReactionGrid and JokaydiaGrid dropped out of our ten busiest grids list this month because they're particularly popular with educators.
Craft World is on list for the first time, because the grid now reports hypergrid travelers in addition to in-world residents. For the purposes of this busy list, we include hypergrid visitors since they help contribute to activity on a grid — they attend events, make friends, go shopping, and, in fact, can do almost anything local residents can do.
Of the grids on the busy list, about half are currently hypergrid-enabled. However, a new version of the hypergrid protocol is due out later this summer, with fine-grained security controls for content creators, allowing them to specify which items can leave a grid and which can't. At that point, Avination and Kitely are both expected to enable hypergrid connectivity.
Hypergrid travels
Of the 140 grids in our active list this month that reported their statistics to us, 85 were known to be hypergrid enabled. Those grids had a total of 6,762 active users this month.
Hyperica lists more hypergrid-enabled grids, but the rest didn't report their statistics this month.
Transitions
The following 25 grids were suspended this month: Adrianopolis, B2World, bitzend, Danni Land, Destiny Zero, Faaborgs, Fantasy World, KorolovGrid, Medical Grid, Metapocaplyse, Metaventura, OpenMoodScience, PixelJunkies, Planet Envee, Pleasant Retreat, Red Isis, Simlife, Sirius, Sofitek, Southern's Place, Swondo World, Terra, The Hive, Wolvenheart, and Xscape Grid.
Some of the grids that we had down as suspended previously, we now marked as closed, usually because the corresponding website has been shut down or the domain name lost. I forgot to keep track of which ones they were, but they'd been inactive for quite a while and none were of any significant size.
New grids
This month, we've added several new grids to our database, including Virtual Anonymous, Vickie Mac, Fargis, GorGrid, Kelly & James Fantasy Playground, Cholul, Layers, Metaverse Concept, Demokracy, 4AllGrid, Alethia Grid, OurWorld, and Free Open Grid. Of these, only 4AllGrid was big enough to make our top-40 list.
If there's a public grid we're not tracking, please email us at [email protected]. There's no centralized way to find OpenSim grids, so if you don't tell us about it, and Google doesn't alert us, we won't know about it.
Well, there is one centralized way to find some grids — the New World Studio grid directory. It currently lists 629 different worlds, totaling 5.646 regions. There are many duplicates on this list, however, and few worlds were up when we checked. Those that were up, didn't load for us. This could be because the software is still new and most people are still testing it out, or because of router configuration issues. The New World Studio is a fantastic way to get OpenSim up and running on a home computer, but making these worlds accessible to the public isn't always as easy.
However, there are also statistics for one popular version of OpenSim, the Diva Distro, a four-region, hypergrid-enabled, pre-configured minigrid.
The Diva Distro has been downloaded 545 times over the past month. The total number of Diva Distro downloads now stands at 15,240. This does not mean that there are fifteen thousand mini-grids out there, however — someone might download the software but never use it, or download it once and use it to set up many grids. And it doesn't include the Diva Distros used as part of the popular, and super-easy, New World Studio distribution of OpenSim.
Diva Distro is also part of Sim-on-a-Stick, a version of OpenSim packaged to run on a USB stick. According to Sim-on-a-Stick creator Ener Hax, the USB-friendly OpenSim package has been downloaded 1,029 times over the past month, bringing the total of these downloads to 12,992.
Meanwhile, according to data from The Hypergates, the number of hypergrid jumps dropped from 2,979 last month to 2,273 this month. The number gates went down by two, to 557, and the total number of grids on the network grew by two, to 60. The Hypergates did not report the total number of travelers this month. This data is very limited, however.
For example, not all hypergates are part of The Hypergates network — anyone can create their own hypergate by dropping a script on any object, such as our touch or walk-through single-destination hypergate script. In addition, many people do hypergrid jumps without using any gate at all, simply by typing a hypergrid address into Map-Search, or by using a hypergrid landmark created during a previous jump. There is currently no way of tracking that traffic.
Our own Hyperica directory now tracks 100 grids that are accessible via hypergrid, up from 97 last month. This past month also saw 137 unique visitors to the Hyperica in-world hypergate terminals, up from 128 the previous month.
Meanwhile, Second Life lost 402 regions this past month, according to data from Grid Survey. This was the biggest single-month drop since we started keeping track in late 2009. Second Life now has a total of 29,543 regions, a decline of 1,695 regions from this time last year, and a drop of 2,342 regions from its peak in June 2010. Second Life no longer reports active user numbers.
July Region Counts on the Top 40 Grids
We are now tracking a total of 325 different publicly-accessible grids, 171 of which were active this month, and 142 of which published their statistics. Many smaller school, company or individual grids do not publish their numbers, and neither do SpotOn3D and OpenLifeGrid.
The raw data for this month's report is here. A list of all active grids is here.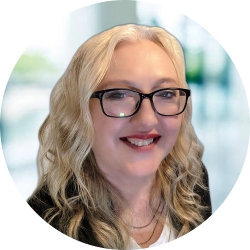 Latest posts by Maria Korolov
(see all)