Press release: 3Di, Inc. announces "Virtual World Kit for 3Di Cloud", enabling blog-based creation of avatar social spaces using copy-paste
TOKYO — 3Di, Inc., which develops and offers 3D Internet solutions, has begun distribution of its "Virtual World Kit for 3Di Cloud," which allows immediate creation of an avatar social space merely by pasting a few lines of a special HTML tag into a blog or personal website.
The kit is free to use by anyone at no cost. Thanks to the shared nature of the kit-created social space, users from different social sites can meet with each other and engage in avatar-based chat within the virtual world.
As an initial example virtual world template, 3Di offers the official meeting plaza contents, "Teddy's Town." Customized templates – which can include original 3D contents, mini games, and so forth – can be created and distributed by using the no-cost development kit, aimed at content creators and planned for a future release.
Because users with similar interests from different social services are able to gather in the same shared virtual space, the virtual space can become a new advertisement channel for website owners to establish first contact new potential patrons.
The planned development kit, aimed at content creators, is developed as an extension module on top of the multi-platform 3D game development environment Unity, and supports smartphone platforms such as Android and iPhone. The development kit focuses on ease of use through simple drag-and-drop of sample scripts. Even with little programming experience, content creators or designers can still easily use the development kit to create their own virtual world templates.
"3Di, Inc. continues to look forward to developing new solutions to advance the 3D Internet," said director and CEO Satoshi Koike.
About 3Di, Inc.
3Di, Inc., is a Tokyo-based 3D solutions provider which focuses on browser-based virtual environments based on the Unity and OpenSim virtual world engines for enterprise and consumer use. Its major shareholders include NTT Investment Partners Fund, L.P., and motionBEAT Inc. For more information, visit 3di.biz/en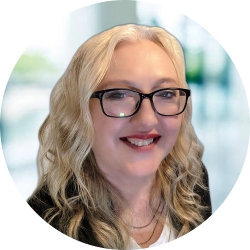 Latest posts by Maria Korolov
(see all)