Virtual Highway — one of the top 20 OpenSim grids by land area and popularity — announced a major new upgrade today that includes new search functionality, an events calendar, Lightshare support, and a redesigned website.
"Now creators can post picks and classifieds that can be found in search," the company announced in a press release.
Any resident who owns one or more regions on the grid will be able to add announcements to the events calendar, the company said, and will also be eligible to receive "concierge"-level support from grid staff.
The Lightshare support means that region owners and estate managers can create default settings for the atmospheric conditions on their regions. However, visitors must have a Lightshare-compatible viewer to see these settings, which include the custom Virtual Highway viewer, Imprudence and Singularity.
Other new modules added include an improved groups processor, profiles manager, and a choice of avatars for new users.
Colorado-based Virtual Highway, a closed, commercial grid that focuses on role play and strong content protection, is now running on the latest version of OpenSim, 0.7.4, which includes support for mesh, media-on-a-prim, and non-player characters or bots.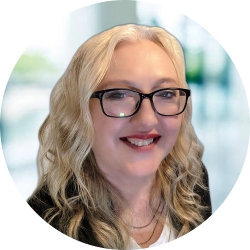 Latest posts by Maria Korolov
(see all)