The Belgium-based Logicamp grid is offering OpenSim region hosting in the Amazon cloud at just 21 cents per hour — or 1 Euro (US $1.29) for six hours.
Cloud-based event hosting is a good fit for companies and organizations that need a large number of regions for a short amount of time, such as for large-scale events.
For hosting companies, cloud-based servers allow them to instantly offer an unlimited number of regions to customers, with no delays to rent and configure servers. Instead, an "image" of a server configuration is deployed to a virtual server in the cloud, and can be up and running in just a couple of minutes, and shut down again just as easily when it is not needed.
Cloud-based regions act the same as regular OpenSim regions, and can be configured for hypergrid access, or connected to existing grids.
Customers are charged just for the time they use, Logicamp said in an announcement sent out yesterday, even if it is a fraction of an hour.
When the cloud region is requested from the member area, the customer has an opportunity to load an OAR file, the company added. This allows for situations where the customer creates the region ahead of time either elsewhere on the Logicamp grid, on other grids, or even on local, standalone versions of OpenSim, and loads them up on to the cloud servers just when they're needed.
Logicamp is a French-language non-profit grid that allows hypergrid teleports to other grids, and also allows users to connect their own, self-hosted regions. It uses Vivox voice and the OMC multi-grid virtual currency from Virwox.
Currently, standard regions are also available, at no cost to grid members.
"But I noticed that a lot of people do not use regions and let them fall into disrepair," grid founder Didier Preud'homme told Hypergrid Business. "So I invented a system of points (P$) that lets you know who are the most deserving members. Members receive 100P$ each time they connect to the grid and can also earn between 20 and 100 P$ through daily bonuses on the website. Soon, the regular regions will be paid with P$. It will also be possible to buy P$."
Preud'homme added that the best price for a standard region, one that is up 24/7 for an entire month, should be around 25 Euros (US $32) a month, based on the server prices currently available, and the typical rates set by other hosting companies.
Cloud-based hosting, however, would not be a good fit for standard regions, since it can get expensive quickly.
"If you want to use your [cloud] region for one complete month, it is approximately 110 Euros [US $142]," he said. "But the cloud is very interesting for people who just want to test a virtual world or want a region only a few hours per week or per month."
Other companies also offer by-the-hour cloud-based region rentals.
SpotON3D, for example, has its BoostCloud offering, which costs $1.49 per hour for up to 50 simultaneous visitors, $2.99 per hour for up to 100 visitors, and $3.99 per hour for up to 125 visitors.
There is also a cloud-based grid, Kitely, but that grid currently does not offer by-the-hour region rentals. Instead, it charges based on hours spent in-world, with a free plan allowing for two hours and one region a month (six hours the first month) and topping out at $35 a month for unlimited access and 20 regions. Kitely keeps prices low by automatically shutting down regions when they're not being used, and quickly booting up them up again when anyone teleports or logs in.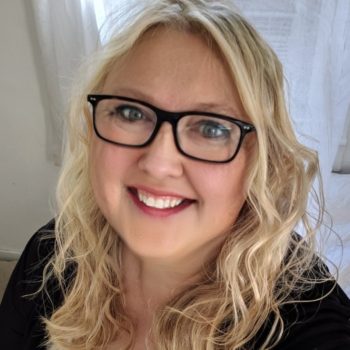 Latest posts by Maria Korolov
(see all)