Brazil's Meet3D grid has grown ten-fold in terms of active users — and increased its regions by a factor of 12 over the course of just one month — as a result of partnerships with major Brazilian companies, including a media firm, a brewery, and a clothing company.
It started with a marketing deal with record label Furacão 2000 ("Hurricane 2000"). The company will eventually have 16 regions on the grid, the first of which, Furacao2000, is already up and active with regular weekly events.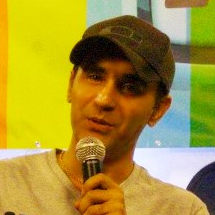 "This company is the largest producer of content and events for young people in Brazil," said Meet3D founder Fabio Bastos.
According to Bastos, in addition to the record label, Furacão 2000 also has a magazine, concerts, and radio and television shows. The company has an average of 20 events a week in Brazil, with typical attendance of 15,000 per event. The partnership draws young people to visit the grid, Bastos said.
"It helps introduce OpenSim to people who previously had no idea that it existed," he said. "It creates an interest in the technology, and also an interest in renting land on Meet3D."
Land rentals are provided by parent company MeetHost, and start at US $24 per region per month.
The grid has grown from just 11 regions in July, when Hypegrid Business first began tracking its numbers, to 309 regions today. In addition, active users grew from 218 to 1,015 over the same time period.
"And with the large number of visitors, in-world advertising space now has significant commercial value," Bastos told Hypergrid Business.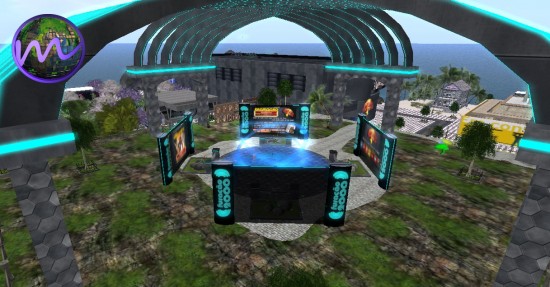 For example, one in-world advertiser is Itaipava, a Brazilian beer made by Grupo Petrópolis, Brazil's second-largest brewery.
Another new in-world advertiser is HBS, a Brazilian youth-oriented clothing company.
Meet3D will also create and sell officially authorized virtual clothing on behalf of the brands, Bastos said.
The company's primary goal is to get Brazil's online population to visit and learn how to use the grid, he added.
"We are not concerned right now with the number of rented regions or business profits, like Linden Lab is," he said. "We are anxious to make this technology a part of daily life in Brazil, and our system allows us to do this with the support of private companies."
Meet3D is accessible via hypergrid teleport, and residents of OSGrid, FrancoGrid, or the 100-plus other hypergrid-enabled grids can teleport in to the Furacão 2000 region on Meet3D by pasting 3dmeet.servegame.com:8002:FURACAO2000 into the search box of their Map window. It's located in the Upper regions, easily accessible from most other grids.
The grid's main welcome region is Chegada, located at 3dmeet.servegame.com:8002:CHEGADA. If teleports to the FURACAO2000 region fail, try to jump to CHEGADA first.
Meet3D uses Vivox voice, the same voice system as that in Second Life. Its in-world currency is the Meet (M$). The grid runs on the latest version of the OpenSim software, and supports mesh and media-on-a-prim. Its official viewer is based on Firestorm. The company recommends that V3-compatible viewers be used to access the grid via the 3dmeet.servegame.com:8002 loginURI, or through hypergrid teleport, in order to be able to see mesh objects.
For more information about Meet3D, visit its Facebook group, its Facebook page, Bastos' personal Facebook page, and the grid's Twitter account.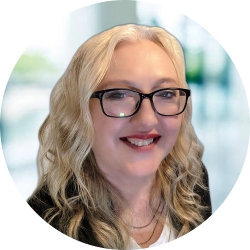 Latest posts by Maria Korolov
(see all)