Ohio-based virtual learning company Designing Digitally, Inc. has released a free white paper about the benefits and challenges of using 3D in training.
"It is imperative that creating and sustaining a competitive advantage be a high priority and training is one area where organizations can do so," said Designing Digitally president Andrew Hughes. "In comparison to traditional training methods, the use of 3D serious games, 3D training simulations, and virtual worlds offers greater flexibility, higher retention rates, more efficient use of training resources, and more."
The 19-page white paper includes a general introduction to 3D training simulations, 3D serious games, and virtual worlds. Additional topics include the benefits of using 3D in training, the challenges of implementing 3D learning, and industries and topics where 3D learning is most effective.
Feature case studies include the pharmaceutical industry, the oil industry, medicine, and government. Â The paper also includes a discussion of trends that will affect the future of 3D learning and training.
Designing Digitally has created immersive virtual environments for a variety of clients, including the US Air Force Academy, the Vermont Department of Motor Vehicles, the St. Louis Convention & Visitors Commission, and TD Ameritrade.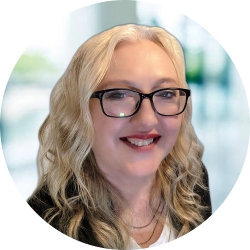 Latest posts by Maria Korolov
(see all)