Kitely announced a flat-rate hosting option today, at $40 per region per month.
Kitely is an on-demand, cloud-based OpenSim grid that is best known for charging users for the time they spent in-world. Customers will still be able to use the previous, metered, billing option for their regions.
But those who want to have a large number of visitors — and don't want to have to worry about charges adding up for anybody — can now opt to pay a flat $40 monthly price and then both they and their visitors can visit that world for free.
The fixed-price regions do not count against the free region total for those Kitely users who subscribe to a plan.
Each $40 region can support 100 avatars and up to 100,000 prims.
Megaregions are also available. A four-region megaregion is $60 a month, or just $15 per region. A nine-region megaregion is $80 a month, and a 16-region megaregion is $100 a month, or just $6.25 per region.
"We're able to offer such low prices because our virtual worlds are only active when someone is visiting them," said  Oren Hurvitz, Kitely Ltd.'s vice president for research, in the announcement. "When the worlds have no visitors they are taken offline, at which point they cost us almost nothing."
However, each megaregion can still only hold up to 100 avatars and 100,000 prims. So a 16-region megaregion will not be able to hold 1,600 avatars or 1.6 million prims, as it would if you had, say, bought each region separately.
The prim and avatar counts are shared across all the regions in a megaregion. So, for a four-region megaregion, each region can have 25,000 prims, or all 100,000 prims can be in one of the regions, and the other three regions could be empty landscape.
As part of the flat-rate pricing rollout, Kitely customers will no longer have the choice of whether or not to disconnect idle users. When a visitor has been inactive for 30 minutes, they get a message, and are disconnected if they do not respond.
"Our low prices depend on the fact that sometimes worlds become empty and can be deactivated," said Hurvitz. "If people can 'camp' in a world then it will never become empty."
Previously, when only metered pricing was available, region owners could choose whether or not to enable the automatic disconnect option.
With metered pricing, the region owner can choose to have the visitors pay for their own time on the region, or the region owner can opt to cover the cost, at around 20 cents per user per hour. The basic free plan includes one free region and two hours of usage a month — six hours the first month — and the top paid plan, at $35 a month, includes unlimited usage and 20 regions.
Hypergrid readiness
The new pricing model will make it easier for Kitely customers to host hypergrid visitors, since there will be no need to pay for the visitors' time — or have the visitors sign up for their own Kitely accounts.
Currently, Kitely is not accessible via hypergrid teleport from other grids. All Kitely visitors must create accounts and avatars on the grid.
Kitely CEO Ilan Tochner has said that the grid will become hypergrid enabled once there are sufficient content protection measures in place.
Many people had been hoping for fine-grained content protection measures to be included in the next version of the hypergrid protocol, HG 2.0, currently available as an experimental release and expected to be part of the next general distribution of OpenSim around the end of the year.
However, HG 2.0 will not include that level of content protection, which was expected to have a new "Export" permission for content that creators could use to indicate whether their content was allowed to leave a grid or not.
Kitely will have to decide whether to wait for this level of content protection, now expected in HG 2.5, or build their own system.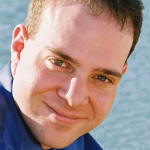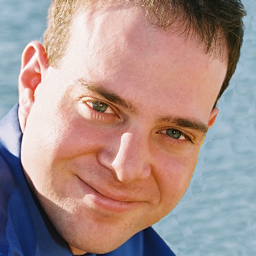 "We'll decide whether to add automatic content filtering functionality to hypergrid access after HG 2.0 has come out and we've had time to assess the complexity of augmenting it,"  Tochner told Hypergrid Business.
For example, Kitely built their own method for filtering OAR region exports. Previously, grid owners could either have their users export full regions — and all the content on them — or manually filter out proprietary, protected content. Kitely created an automated method to check permission settings before saving an item to an OAR file, and donated the code to the OpenSim community. For example, a grid could decide to allow users to export all "full perm" items but not anything with restricted permission settings.
On Kitely itself, users can only export their own content, or items that have both "Transfer" and "Copy" permissions. Content creators who don't want their objects to travel can simply set their products to "No Transfer" or "No Copy" and be sure that they stay on the grid.
Kitely might apply a similar filtering mechanism to hypergrid travel.
"This would be consistent with how we handle OAR export — and how we will handle IAR exports when we add that functionality to our control panel," said Tochner.
Whether or not Kitely will donate the new hypergrid filtering code will depend on how extensive the programming has to be, he said.
Currently, Kitely donates bug fixes and some improvements, but keeps code proprietary if it involves Kitely's cloud-based grid architecture or Web-based management system.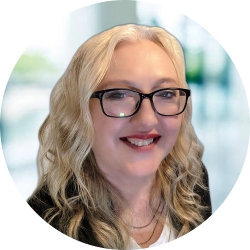 Latest posts by Maria Korolov
(see all)