Update Aug. 2016:Â DigiWorldz is now registered.
Do you own a grid? Do you allow other users to upload content to your grid? Do you have legal license agreements on file for every script, texture and object on your grid?
If your answers are yes, yes, and no, then get out a checkbook, write a check for $105, and send it to the US Copyright Office.
That one-time fee of $105 will insulate you from copyright infringement lawsuits. This is a no-brainer. These few minutes could save your company.
Don't believe me? Well, did you know that there are copyright trolls out there? Yes, just like patent trolls, these are companies that threaten to file lawsuits against small companies if they don't pay up. And it's not just trolls. There are also folks out there with legitimate grievances who decide they are sick and tired of having their content stolen, so they decide to sue everybody.
Registering with the US Copyright Office offers your grid — and your website, if you also have an online community — safe harbor against these kinds of lawsuits.
All you have to do is assign someone the responsibility of dealing with complaints, and take down infringing content quickly.
I've been bringing my OpenSim grids database up to date this week, and noticed that many grids don't have DMCA or copyright protection links on their home pages, and don't have registered agents on file.
The bigger grids do. Check out the registration forms for InWorldz, Virtual Highway, DigiWorldz, and Kitely.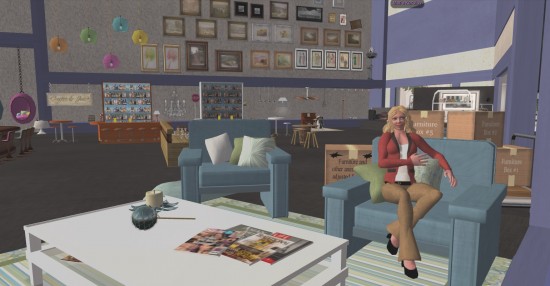 And you don't have to be a US-based grid to take advantage of this protection. Kitely, for example, is headquartered in Israel.
In general, other countries have rules similar to the US DMCA, Â just without the registered agent requirement. But if you have American users, or believe it's possible that US-based creators may find infringing content on your grid, registering with the US Copyright Office is a good proactive step. Meanwhile, you'll still need to have a copyright takedown process in place, whether or not you have DMCA registration.
Five easy steps to protecting your grid against lawsuits
1. Write out a check for $105 — plus $35 for up to 10 other website names or company names you'd like to register, fill out this form, and mail it to:
U.S. Copyright Office, Designated Agents
P.O. Box 71537
Washington, DC 20024-1537
2. Create a page outlining your DMCA or content protection policy and put a link to it in the footer of your website. Also put up a notice in the welcome area of your grid. You can check out this Facebook page as an example of a very thorough policy.
3. In your policy, include instructions for how copyright owners can contact your grid and request a take down. Facebook, for example, in addition to posting that contact information, also has an easy-to-use online form. Another model form you can look at is Kitely's DMCA submission form.
4. Once a take down request is filed, process is promptly. If there isn't enough information, send it back for clarification. If there is enough information to identify the infringing content, take it down immediately.
5. If you take down the content and the guy who uploaded it says, "Hey! That was legitimately mine!" then you notify the person who made the original complaint that the other guy is disputing it, and they have 10 days to take legal action. If they don't, you can put the content back up.
More details here, from Borghese Legal, Ltd. And here's a column that technology law expert Tre Critelli wrote for Hypergrid Business: Is your grid a safe harbor? Here is the full directory of all the DMCA agents registered with the US Copyright Office. More info about all this from the US Copyright Office.
A few other things to keep in mind:
If someone keeps uploading infringing content, kick them off your grid.
If you personally know about infringing content, you have to take it down — with or without a DMCA notice.
If someone suspects that your grid may have infringing content, you have to allow them the opportunity to come and see for themselves. You can't lock them out.
Make sure you're not profiting from having infringing content on your grid.
If you violate any of these requirements, then you lose your safe harbor status. And anybody who feels like it can go and sue you, or, at the very least, complain to your hosting company, your domain registrar, your Internet service provider, and your social media platforms and get everything taken down.
Even the Chinese government is cracking down on copyright infringement. Build your grid on a solid, legal foundation and you can stop most problems before they even occur.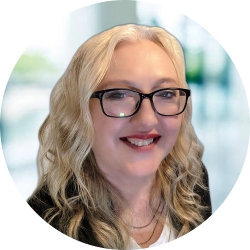 Latest posts by Maria Korolov
(see all)