The volume of transactions using the multi-grid OMC currency from Virwox rose by 36 percent in 2012 compared to 2011, and the total amount of the OMC in circulation rose by 26 percent.
However, the number of avatars using the multi-grid OMC currency dropped dramatically in 2012. During the month of January, 1,457 users made OMC transactions. In December, the number of active users dropped to less than half of that — to just 629 avatars.
The total number of regions where the OMC currency is accepted fell from 7,109 to just 414 over the course of the year, but the number of grids rose from 32 to 47. However, the grid totals reported on the OMC statistics page include a number of grids that are not yet active, or that have long since closed. A more accurate count of grids where the OMC currency is accepted is 24.
Transaction volumes continued to change dramatically month-to-month, with a low of $178 and a high of $1,064 in monthly user-to-user transactions — or 48,360 to 288,436 in OMC.
There was a total of $6,596 in user-to-user transactions in 2012, up from $4,851 in 2011. In addition, the total amount of OMC in circulation has also increased, from 677,564 OMC (US $2,500) at the end 2011, to 852,589 OMC (US $3,146) at the end of 2012.
The drop in users combined with an increase in total transactions indicates that people are getting more comfortable with the currency, and using it for more purchases.
However, the drop in total user and grid numbers is a serious problem, and could indicate a lack of marketing or support on the part of Virwox.
The OMC is not a significant revenue source for Virwox. In 2012 alone, the company traded over 9.6 billion Linden dollars (US$ 38 million).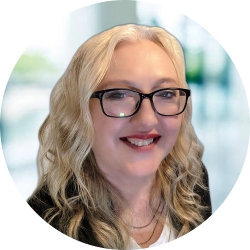 Latest posts by Maria Korolov
(see all)