Hypergrid inventor Crista Lopes, professor of informatics at the University of California, Irvine has added out-of-the-box support for groups and offline messages to OpenSim.
Previously, grids that needed groups functionality had to install one of two separate third-party groups modules, Flotsam or Simian.

"For both Flotsam and Simian you have to set up an external Apache server that runs the groups service," Lopes told Hypergrid Business. "It's a complicated setup that not even I wanted to go through."
Lopes is also known as "Diva Canto" in-world, and, in addition to creating the hypergrid, is also famous for her Diva Distro distribution of OpenSim.
"Diva Groups is implemented within the OpenSim framework, so it's well integrated with all the other services," she said. "No need for external components. It runs out-of-the-box in both standalone and grid configurations."
The Diva Distro is one such standalone configuration, an OpenSim mini-grid where are regions are run on a single server.
The latest version of the Diva Distro, 0.7.5, now includes support for up to two groups per grid.
"D2 is meant to be a personal virtual world server, so some of these addons have limitations that reflect the spirit of a personal virtual world," she explained in a blog post announcing the new release.
Another advantage of Diva Groups is that they fully support hypergrid visitors, a particularly important factor for small grids that depend on hypergrid traffic for most of their activity.
"Foreign users can receive instant message and notices even if they are in their home worlds," she said. And that includes notices with attachments, she added.
The code for offline instant messages will also be contributed to OpenSim, she said in a note to OpenSim developers.
These features will first be part of the experimental releases of OpenSim, then, after testing, will be included in the next general recommended release.
The latest Diva Distro also offers a third important new feature feature — a terms of service. This feature is only available in the Diva Distro and has not been contributed to mainline OpenSim since it's part of the Wifi interface. Wifi is a Web front end for Diva Distro mini-grids, and allows Web surfers to create new accounts and find out about the grid. Many smaller grids use the Wifi as their official grid website.

When users first log into the virtual world, or teleport from another grid via the hypergrid, they see a webpage with a terms of service, and must click on "Accept" in order to stay in the world.
By default, visitors have five minutes to agree to the terms, and only have to agree to them the first time they visit. In the default configuration, local residents aren't shown the terms of service, but this can be changed in the configuration file.
The terms of service itself is an HTML file stored with the other Wifi files, and can be easily changed with any text editor or HTML editor.
Folks interested in setting up their own Diva Distro, with all the new features, and looking for a quick and easy way to get it going should check out Sim-on-a-Stick, which has everything, including the mySQL databases and the Wifi front end, pre-configured and ready to go.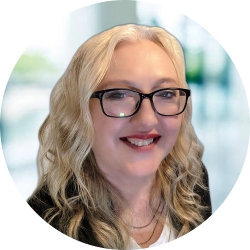 Latest posts by Maria Korolov
(see all)