OpenSim hosting company SoftPaw Estates announced that it is rebranding as Zetamex, and has launched a new grid running on the Aurora-Sim version of OpenSim.
In addition to traditional single-region and mini-grid OpenSim hosting, Zetamex now also offers dedicated server packages.
"Dedicated packages are for people who want direct control of their regions, simulators, grids, etc," the company said in a press release today. "They allow you full and complete dedicated hardware usage. This means that you are the only one on that entire machine, no computer resources are shared."
The servers are located in in St. Louis, Missouri in the U.S. and in Strasbourg, France. Customers have unlimited bandwidth in both locations.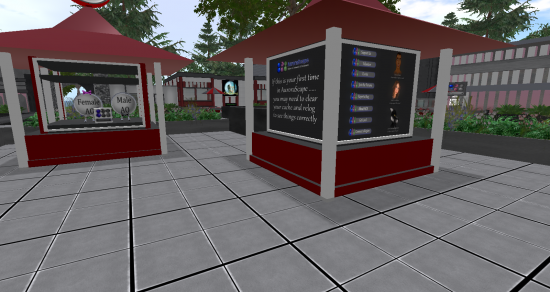 The company has also launched a new grid, AuroraScape, designed to be both a social grid and a testing and development platform for the Aurora-Sim software.
"Voice and currency are enabled," Zetamex founder Tim Rogers told Hypergrid Business. Hypergrid connectivity to OpenSim-based grids is not yet working, however.
According to Rogers, AuroraScape is set up as an open grid, allowing users to connect self-hosted regions for free.
This is unusual — typically, it is non-profit grids like OSgrid and FrancoGrid that allow self-hosted regions, while commercially run grids prefer that customers rent regions from the grid owners.
"It is pretty much a resident-run grid on a larger scale, all I do is maintain the sites and core regions and grid servers," said Rogers.
Another unusual business decision is that the grid's currency, Aurora Credits — AC$ — are not redeemable. Users can purchase the currency, with the money going to support central grid architecture, or earn it by participating in the community.
"Posting on the forums earns you credits, volunteering, supporting, and even just hanging out in world," he said. Rogers referred to it as "toy currency."
"We are trying to find a balance in community and in development," he added.
Zetamex offers low region prices, with a Second Life-style, 15,000-prim region running OpenSim at just $20 a month, and the same region running on the Aurora-Sim platform at $15 per month. Dedicated server prices are also lower than average. The company said it "found a way to offer … quality services for a much more reasonable price."
While low prices are attractive to customers, they can also be risky if the margins are too tight for the vendor to make a reasonable profit. Rogers previously offered 15,000-prim OpenSim regions for as little as $12 per month, so the new price schedule may be more sustainable for the long term.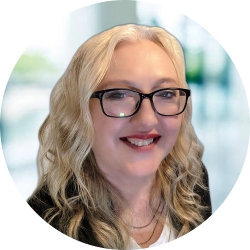 Latest posts by Maria Korolov
(see all)