Looking for an immersive platform for your company, non-profit, educational institution, or government agency?
Start with the following list of vendors, all of which have a successful history of serving enterprise customers.
Browser-based platforms
Running a virtual world in a browser does impose some limitations on the environment. But, on the other hand, your users don't have to install and learn complex virtual world viewer software. They will have to install Java, Unity, or another plugin, however. HTML 5-based viewers are on their way, but not yet ready for prime time.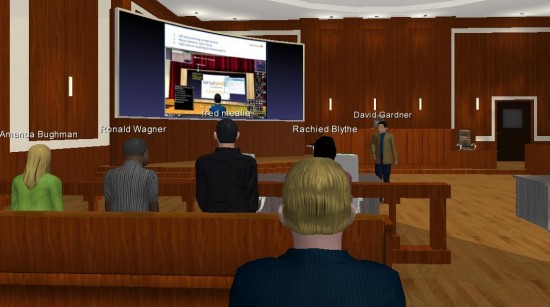 Some of these environments will even run on a mobile device — this changes rapidly, so check with the vendor.
Browser-based virtual environments are great for quick meetings, sales training, facility tours, and marketing games and simulations.
These environments are hosted by the vendors, and pricing typically starts at around $50 per month and increases with the number of users.
Traditional proprietary platforms
In the old days, companies had to download and install server software, hire 3D modelers and simulation designers to create the environments, and install special viewer software so that users could access the worlds.
For some vendors, those days are still here.
The benefit of doing it this way is that you get maximum security, since everything is behind the enterprise firewall. You also get a battle-tested, solid environment and the most robust feature sets.
These environments are well suited to high-end corporate training programs, disaster simulations, and 3D modeling, but require professional developers with expertise in 3D graphics, animation, training, and scripting. Expect deployment costs in the five to six figures.
OpenSim enterprise vendors
There are other open source immersive environment platforms — we mentioned Open Qwaq and VastPark above, and there is also Open Wonderland, Open Cobalt, and Sirikata.
OpenSim stands apart, however, by the fact that it is already used in hundreds of virtual worlds — both private and public — and is supported by dozens of different vendors offering hosting, consulting, and design and development. In addition, because it uses viewers compatible with Second Life, there are already millions of people familiar with the user interface and the in-world building tools. OpenSim also has a vast array of low-cost or free pre-made content available for organizations setting up new grids.
Also see our full list of OpenSim hosting vendors, including those offering land on commercial social grids.
With the exception of Kitely, all these vendors offer private, managed OpenSim grids, and also provide support for behind-the-firewall OpenSim deployments.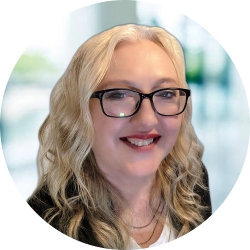 Latest posts by Maria Korolov
(see all)