In the wake of the recent closing of at least 16 third-party Linden dollar exchanges — only AnsheX, Podex, and Crossroads are still up, as of this writing — some Second Life residents have launched petitions to allow third-party exchanges to remain, or asking for more information.
A petition on Change.org, Linden Lab: Lets try to open a discussion about the third-party tiers!, seems to use the word "tiers" to mean "exchanges." It is seeking 200 signatures, and has garnered 153 so far.
There is a new French-language blog up about the petition, and the Terms of Service change in general, TOS Linden Lab 2013.
A German-language petition, Reintroduction of exchange business in Second Life, is seeking 10,000 signatures in favor of allowing properly approved third-party exchanges to stay in business. It currently has more than 1,200 signatures.
"Because otherwise, I'm out of the game," wrote one petition signer.
There is a discussion about the German petition on the Second Life general discussion forum, and a video posted on YouTube (see video below).
European residents, and Second Life users based in other countries, are particularly affected by the shut-down of third party Linden Dollar exchanges because they may not have access to PayPal or credit card payments. Third-party exchanges accept a payment through a wide variety of other channels, including prepaid cards, text messages, direct billing, and telephone payments.
In addition, credit card processors sometimes flag international payments as fraud, meaning that even people with access to credit cards may have trouble buying Lindens on the official LindeX exchange.
Finally, third-party exchanges provide services that Linden Lab cannot, such as faster payments or local-language support.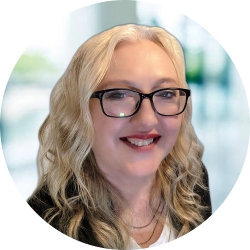 Latest posts by Maria Korolov
(see all)