Press release: Virtual worlds non-profit applies for charter school status in North Carolina
ATLANTA  – Can you imagine a school where students visit the Sistine Chapel, the Louvre and the Basilica of St. Francis and are back home by the bell? Or a school where students learn to operate lasers on the moon or explore sea life on the bottom of the ocean floor? Or a school where students travel back in time to meet Beethoven, Davy Crockett or Alexander the Great?
Soon such a school might exist in South Carolina if the proposed NOBLE Virtual School, based upon interactive 3D technology, is successful with its charter application. As a charter public school, students in South Carolina would pay no tuition to attend and there would be no special requirements for admissions. Like other virtual schools, students would study from home but there the similarity to other online educational programs ends.
Rather than "read the material, make a post in the discussion board and take the multiple choice test," students at NOBLE Virtual School will spend most of their time interacting with teachers and other students in a virtual world. The ability to communicate with one another simultaneously and to build and manipulate 3D objects provides students the opportunity to learn concepts not easily learned from a textbook or lecture.
"We are very excited about the possibility of providing this type of educational innovation to the children of South Carolina," said Dr. Craig Levan, Director of School Development for NOBLE Virtual, Inc., "No longer is education bounded by limitations of time, space and resources. If one can think it, one can do it in the virtual world – from reenactments of historical events to simulated science experiments to role-playing characters from famous novels. Instructionally, the sky is the limit."
NOBLE (New Opportunities for Better Learning Environments) was a concept developed and implemented by Steve Mashburn, former Coordinator of Online Learning in Forsyth County Schools, one of Georgia top-rated school systems and a national leader in instructional technology, and now president and CEO of NOBLE Virtual, Inc..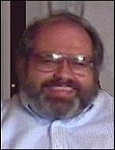 "After we saw the success of NOBLE with our students, we felt the need to push it out to the wider community," said Mashburn. "Since Forsyth County Schools does not have the mandate or financial resources to provide and service virtual worlds to other states and schools systems, we felt that the best solution was to promote the endeavor through a non-profit organization."
NOBLE Virtual is applying for charters in several states and is also planning to operate a tuition-based international school for those students who do not live in the United States or in a state without a NOBLE Virtual Charter School. Parents are encouraged to place their child on the prospective student list at noblevirtual.org as soon as possible.
About NOBLE VIRTUAL, Inc.
NOBLE VIRTUAL, Inc. (formerly known as the Association of Virtual World Educators, Inc.) is a non-profit organization dedicated to the identification, promotion and implementation of best practices in virtual worlds technology for K12 education. NOBLE VIRTUAL develops and distributes instructional units for the OpenSim virtual world platform and other digital media to public and private schools. In addition, the organization operates NOBLE LAND, a "closed-garden" OpenSim virtual world for the delivery of K12 instruction. More information is at noblevirtual.org

Latest posts by Press Release
(see all)