The Vivox voice platform is currently used on more than 500 OpenSim grids, according to Vivox co-founder and CTO Jim Toga.
The vast majority do not pay for the service, and do not need to, because they are non-profits, educational grids, or personal hobby grids.
The large commercial OpenSim grids already pay for their Vivox licenses.
Small commercial grids, however, fall into a gray area, and Vivox is exploring how to keep offering free or very low cost voice services to the smallest grids.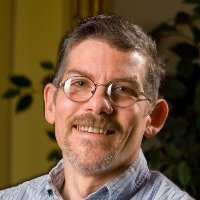 The issue, Toga told Hypergrid Business, is fairness.
Smaller grids can charge slightly less for land if they don't have to pay for voice services, he said, giving them an advantage over larger grids that do.
"Some of the smaller operators are making some money, and voice is one of the ingredients in making their offering cool," he said.
One issue, he said, is that Vivox doesn't want to get into the business of policing grids, or of sending out bills for tiny amounts.
"Vivox can't bill someone $2 a month," he said. "The overhead to get my office manager to send out invoices — it's not worth it."
One alternative is a small annual fee, he said, for the smaller grids.
The question then would be the definition of who counts as a small grid, and who counts as a large grid.
"It's a process we're working through," said Toga. "We need to have a cut-off line. And it can't be the number of users, because we don't want to get into the business of auditing grids."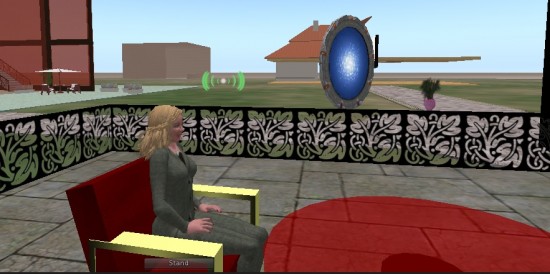 Another question is how Vivox would be able to enforce it without adding individual metering to each account.
Today, enforcement is strictly voluntary. New users who sign up for an account are currently asked to affirm that they are a non-commercial grid. Existing users have been getting letters informing them of the change of the terms, though not all have received them yet.
But there is, currently, no practical way for a small grid to sign up for a paid commercial account.
Toga is asking OpenSim users and grid operators to contact him at [email protected] with ideas and suggestions.
"We want to hear from people about the scenarios of what they're doing with voice," he said. "And some opinions of what would be reasonable."
Toga added that Vivox is committed to the OpenSim platform.
"Second Life and OpenSim are very dear to our hearts," he said. "We have built part of the platform directly in support of  Linden Lab, in the very early days. And we're very much in support of the OpenSim community and have been for a number of years.  We offer, and will continue to offer, the free service."
Possible gray areas
For many small grid owners — including our own Hyperica grid — it's not clear whether we fall into the category of "commercial grid."
Clearly, neither Hypergrid Business nor Hyperica are non-profits. We're not making any profits, but that wasn't our intent. We're not an educational institution, and we're not a personal hobby grid.
Fortunately, our agreement with Vivox doesn't expire until the end of the year, so there's time to figure things out. (Some options here: Vivox voice alternatives.)
Some other gray areas:
Someone can set up a virtual bookstore running on a home computer or low-cost rented server, and sell Amazon books. Customers would teleport in from other grids. Such a grid would be small in land area, and would have no registered users, and no in-world currency. But it would still make money, and have an advantage over a similar bookstore renting land on a commercial grid, where a commercial Vivox license would lead to an incrementally higher land cost than otherwise. Should the bookstore get free Vivox voice? What if the same store was selling high-end electronics equipment, and high-quality voice helps make the sale?

An architect sets up a grid to showcase their designs. Potential customers can walk around and go inside different models of homes or commercial buildings. The grid does not rent out land, or have a currency, or do any business in-world at all. The business contracts are signed off-line. But, again, high-quality voice would allow the architect to talk with the customers while giving them a tour, and help sell the service.
A small merchant sets up a store on a mini-grid and takes OMC or PayPal for payment. Customers arrive via hypergrid. The merchant doesn't rent out land, there's no grid-specific currency, no registered users. Should this merchant get free Vivox voice?
A small grid attracts hypergrid visitors by offering freebies, or throwing parties, and pays its costs by putting up ads. Should this grid get free voice?
A commercial grid doesn't offer its own hosting, but allows people to connect regions hosted at home or with third-party vendors. Â Typically, pure hosting vendors don't have to get a Vivox license — instead, the customers who rent the grids get the licenses. And since individuals get free Vivox service, they don't have to pay a license fee, either. But if the commercial grid was doing its own hosting, that same exact region would be operating under a commercial Vivox license, and those individual users would be paying slightly more for their regions. Should commercial grids that use third-party hosting vendors for individual regions get free voice?
A company uses a private OpenSim grid for training and collaboration. There's no external commercial activity on this grid, and user numbers are low. Should this grid get free voice?
Please weigh in in the comments below, and don't forget to email  Jim Toga with your ideas and suggestions. Tell him I sent you.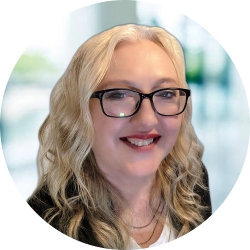 Latest posts by Maria Korolov
(see all)