Press release: Cyramix the new hosting service for your virtual world
Springfield Technical Community College (STCC) with the help of WonderBuilders, Inc. has been using Open Wonderland, a Java-based open source virtual world platform initially developed by Sun. For the past two years, the college has run an English as a Second Language (ESL) learning environment, taking advantage of some shared applications to help teachers to have fully interactive classes.
Students can post pictures and videos by dragging and dropping. Every 3D object in the world can have capabilities which convert it in a music player, a clickable link, a container, a private space, or a microphone. Things would be extremely difficult or impossible in other platforms.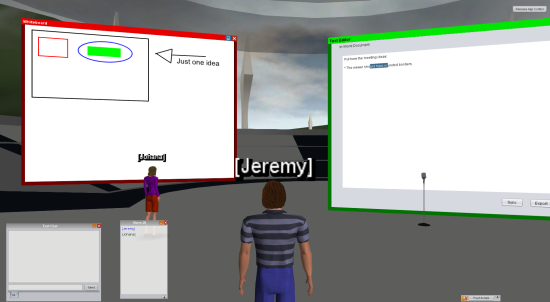 However, there have been few other vendors supporting the Open Wonderland platform.
Now, customers have a new choice, with the announcement that Panama-based Cyramix is is offering easy and painless cloud-based virtual world hosting for Open Wonderland users.
Open Wonderland ideal for interactions
Open Wonderland can be used to easily enable collaborative interaction, due to the fact that each participant can easily drag and drop pictures, videos, documents and models, modify and take control of them. Each one can use shared applications installed in the server including but not limited to Firefox, OpenOffice, Development tools, etc. Open Wonderland also includes built in applications such as whiteboards, sticky notes and text editors.
Shared applications is key for a personalized experience, allowing users to communicate each other more effectively. Also they allow to work together in a project including developing software, documents review and correction. Shared applications are very useful for practice and testing the learned lessons.
According to Open Wonderland users, this results in higher engagement by students.
Extensible platform
Open Wonderland is a very extensible platform which is capable of running mini Java Swing applications inside the world, just by wrapping them as a module. Also, modules can be written in java to enable very specific interactions like surveys or complex interactions with 3D objects.
Remote desktop
Open Wonderland allow users to interact with a remote computer or share its own screen. Also it is possible to show public web cams.
Evolving
In the last year Open Wonderland has had many improvements due to collaborative development using the platform itself and from contributions. The new characteristics include:
Sub snapshots, allows exporting part of the world and importing again.
EZ Click, allows to take control of an application just clicking on it.
EZ Move, redesign the world just using Alt Key and the mouse.
Drag and drop office documents which will be on the fly converted to pdf, and displayed.
Cyramix offers convenience
Cyramix offers ready made virtual worlds and a launcher so the end user experience is seamless and painless. To share your world just send a simple code via email, or social media.
Cyramix client launcher
"With Cyramix you can get the whole potential of Open Wonderland platform without worrying about the technical duties needed to successfully build and publish a virtual world on the Internet," said Cyramix founder Carlos Ramírez. "With world codes, virtual worlds can be published in web sites, blogs and forums."
Cyramix offers hosting plans with a choice of monthly, daily and yearly terms. They include:
An island with enough space to build a complex, or a town.
Customizable avatars
Ready made islands with galleries, auditoriums, towns and meeting complexes.
Positional voice chat including private chatting and private areas.
Upload pictures, documents, and 3D models.
Install mini Java applications as modules like simple surveys.
Show in world videos.
Shared applications like Firefox, LibreOffice and developer tools.
If you want to give it a try go to cyramix.com/demo and click "Enter Demo World"
For more information, contact Cyramix at: [email protected].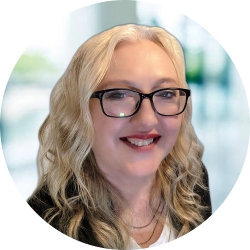 Latest posts by Maria Korolov
(see all)