The results of the 2013 Hypergrid Business OpenSim Grid Survey are in, with 654 votes cast.
Just over 90 percent said they would recommend the grid to others, a slight increase from last year's 87 percent, 8 percent said "maybe" and less than 2 percent said they would not recommend their grid.
This was up slightly from  87.4 percent who said they would "absolutely" recommend their grid to others in 2012, 87.7 percent in 2011, and 89.5 percent in 2010.
However, while this is a great statistic for OpenSim from a marketing perspective, it's only to be expected. If people didn't like the grid they were on, they wouldn't stay there, and wouldn't take this survey listing it as their primary grid.
Best overall score
Kitely came out on top for "How do you rate this grid overall?" with a 4.93 score and 84 votes cast. It ranked second in technology, and, surprisingly, third in community. Kitely is not known as a community-oriented grid.
Kitely was followed by AviWorlds, Zandramas, Littlefield, InWorldz, Metropolis, Avination, OSgrid, Virtual Highway, Island Oasis, DreamNation, and, last, by 3rd Rock Grid.
The rankings for AviWorldz and Zandramas, however, had the greatest margin of error since those grids had 16 and 10 responses, respectively.
There were other grids selected as primary grids in our survey, but they had less than 10 responses each, and so we're not including their results. Those grids are 3rd Life, AnSky Grid, A Virtual World, Brasil Tropical, Craft World, Dorenas World, EdMondo, FrancoGrid, German Grid, Logicamp, Lost Paradise, Mintaka, Nara's Nook, SimValley, the closed SirinHGpole grid, Tangle Grid, UFSGrid, Valhalla Virtual, and Virtual Gay Kingdom.
Community
The startup social grid Zandramas ranked best for community but — with only 10 responses — this rating is also the least definitive. Littlefield was in second place, followed by Kitely, Virtual Highway, AviWorlds, 3rd Rock Grid, Island Oasis, InWorldz, Dreamnation, Avination, and OSgrid.
OSgrid is a large non-profit grid with a strong focus on testing. It also had a change in management last year and some communication issues which helped contribute to bad feelings among grid residents.
Avination's low community score is a surprise however, since this is a commercial, social grid with paid staff in place to help build in-world community.
Content
AviWorlds came out on top for content, followed by Littlefield, Zandramas, InWorldz, Island Oasis, Virtual Highway, Kitely, 3rd Rock Grid, Avination, Metropolis, OSgrid, and Dreamnation.
AviWorlds and Zandramas, again, had the fewest votes, so their leading positions may not necessarily be representative.
Littlefield is well-known for its community of content creators and its unique freebie shops attract visitors from all over the hypergrid.
InWorldz, as the busiest social commercial grid, also has OpenSim's largest community of in-world merchants. Many merchants looking for a second location outside Second Life turn to InWorldz because of that grid's content protection policies, and the fact that it has similar export restrictions as Second Life.
Dreamnation, as a brand new grid, should not be expected to have a great deal of content in place. OSgrid, which scored just a hundredth of a point above Dreamnation, is a non-profit grid focused on testing and development and does not actively promote in-world shopping and commerce.
Support
AviWorlds led in the support category, followed by Littlefield, Island Oasis, 3rd Rock Grid, Virtual Highway, Dreamnation, InWorldz, Zandramas, Metropolis, Kitely, Avination, and OSgrid.
Smaller grids typically have an advantage when it comes to support because, with fewer residents, there are fewer issues to resolve.
In addition, commercial grids have an advantage in that they have paid support staff whose job it is to deal with problems and complaints. Non-profit grids such as OSgrid are run by volunteers, and support is typically obtained from other users, via forums, discussion lists, and in-world meetings.
Again, Avination's low showing is a surprise.
Technology
AviWorlds led in the technology category, followed by Kitely, Littlefield, Zandramas, Virtual Highway, InWorldz, Metropolis, Island Oasis, Dreamnation, 3rd Rock Grid, Avination, and OSgrid.
I'm not sure why AviWorlds ranked the highest here, other than perhaps its small but passionate group of respondents voted it high in every category. Or perhaps it's a reflection that it made the right choice in picking Zetamex as its hosting company. While many of the older, established grids, such as InWorldz and Avination run their own servers and regions, new grids are increasing turning to hosting companies like Zetamex and Dreamland Metaverse to handle the technology, while the grid owners focus on marketing, community building, and content.
Kitely earned its high technology ranking the hard way, with a succession of technological improvements this year. The grid currently offers regions capable of holding up to 100,000 prims, and 100 avatars, via a unique cloud-based, on-demand system. In addition, the grid recently launched its Kitely Market, the best web-based marketplace currently available for OpenSim grids, and plans to expand this marketplace to the hypergrid. This weekend, the grid also announced an upgrade to the latest version of OpenSim, 0.7.6, along with a list of bug fixes that they are donating back to the community.
Few other grids are as consistent and proactive in donating code fixes.
OSgrid typically runs the latest, cutting-edge version of OpenSim, which may occasionally result in some bugs or instability. It is also the largest grid by land area, which puts stress on volunteer-run servers and systems. In addition, many regions are self-hosted — running on personal computers that may have slow processors, low bandwidth, or may be off most of the time. 
Most visited grids
We added up all the grids that folks either picked as primary grids, or that they said they had visited, and for the most part, the number of responses coming in was roughly in line with the reported monthly activity on the grid.
OSgrid was the grid that most users had visited, with 71 percent of respondents having been on that grid.
InWorldz was a close second with 67 percent, followed by Avination at 45 percent, Kitely at 36 percent, and Metropolis at 33 percent. 3rd Rock Grid was visited by 30 percent of respondents, Island Oasis by 26 percent, and 25 percent of respondents had visited their own personal grid — even though only about 1 percent of respondents considered it to be their primary grid.
After that, in decreasing order, came Craft, Virtual Highway, Littlefield, FrancoGrid, GermanGrid, AviWorlds, JokaydiaGrid, DreamNation, a company or school grid, Logicamp, Zandramas, Lost Paradise, Dorenas World, Tangle Grid, and SimValley. The last five had been visited by between 1 and 2 percent of respondents.
Grids that were visited by less than 1 percent of respondents included UFSGrid, Mintaka, SpotOn3D, World4Us, Fleepgrid, Nara's Nook, New World Grid, Openvue, 3rd Life, A Virtual World, Adrean's World, AnSky Grid, Avatar Sex Grid, Brasil Tropical, Bubblez, Digigrids, Edmondo, GerGrid, GermanGrid, MOSES, Olantica, OSCC, Roblox, Sanctuary, ScienceSim, Selea Core, Speculoos, StarGate, Stormcloud, Tundra 3D, VIBE, and Virtual Gay Kingdom. Since these were not listed as default choices in the survey, however, more people may have visited them but forgot to write them in. (Full list of currently active grids, with links to their websites, is here.)
Comparing visit numbers to active user numbers, InWorldz seems to be able to convert its visitors to active users better than any other grid. It was visited by about two thirds of all respondents, and accounts for almost 40 percent of all active OpenSim users.
OSgrid was significantly less sticky, as were most other grids.
Survey methodology
All the statistics here are straight averages. Grids with less than 10 respondents were not included in the totals.
For folks worried about the grid stats being rigged, I have deleted some instances where people voted more than once. The majority of these cases looked accidental, as if the form had been submitted twice by mistake. There were also a couple of cases where the emails were invalid or fake. Grids that had a large number of submissions also had a wide variety of responses and comments — I didn't see any evidence of ballot stuffing, with large groups of people giving top marks across the board for any particular grid.
There were a few exceptions. Non-English grids had fewer respondents than their traffic numbers would have predicted, possibly due to the language barrier, and the fact that they're less likely to be readers of Hypergrid Business. This might not be the whole reason, however, since the French-language FrancoGrid, the German-language German Grid, and Craft were all well represented last year, but not this year.
Since these three grids did show up in the visited statistics this year, however, it could simply be that the users of those grids actually consider another grid their primary home.
Avination was also underrepresented in the survey this year, with only 11 responses, compared to 34 responses last year. As can be seen from the "visited" numbers, many of our readers have been to this grid but have decided, for one reason or another, not to make it their primary home.
Kitely had 84 responses this year, up from just 24 responses last year, and many more than its active user numbers would have predicted, a possible sign that its users have been happy with the recent improvements.
More than 200 respondents wrote in comments, some very detailed, about their experiences on the grid.
We're reprinting the most representative comments here. Please keep in mind that the comments were submitted with the expectation of anonymity, so might express views which might not be expressed otherwise.
3rd Rock Grid
"A great live music scene and plenty of activities. Very friendly and a 'grown up's grid' no griefing, biting or drama. A lot free content plus quality big name and small retailers… Good sim prices and free land commercial or mainland for any citizen who wants some. Owners online every day and are part of the 3RG community. The grid is upgrading as the technology is older than we would like as a population. Weekly community meeting and if you are a Star Trek fan there are two active chapters and 10 Star-trek sims and five-times-a-week roleplay."
"This has been my home grid for over two years now. It has a small town or village atmosphere. What I mean is the kind of community where everyone knows each other and get along well.":
"Too many people at concerts seem to crash the simulator. But since everyone is really friendly we make a joke of it and carry on!"
Avination
Only one of this year's 11 respondents who considers Avination home wrote a comment.
"This grid would have gotten 'Excellent' on all points if it wasn't for the fact the owners overprotection is hurting itself. I'm not talking about only the lack of marketplace, but also cashout limits…Â I wish Hypergrid Business would write a review about grids' currency policies. This would hopefully motivate Avination and other overprotective grids to evolve. Currently this is what keeps larger businesses out of OpenSim– lack of trust."
DreamNation
"This is a small grid that has a great skills and is growing and the population is very consistent."
InWorldz
It would take a book to print all the comments left by InWorldz residents. A couple of people complained about empty regions and support but, for the most part, respondents were overwhelmingly happy about community and many mentioned that they felt at home on this grid.
"Whilst this grid is still in beta it is the most stable I have experienced. Â The community is friendly and helpful. Â The founders are involved and approachable and refreshingly open about future plans and even any issues or problems that may be affecting the community. Â Registered two years go to just take a look but was so impressed we bought a sim on day one and stayed."
"If Second Life had been run with as much care and concern for their customers as the InWorldz grid is, virtual worlds would have gone mainstream from the early days! The people at InWorldz get things right and truly care about their residents…Â It is nice to live in a virtual world that keeps their prices fair for the services that they offer. I've never felt overcharged. If I have a problem I don't get a deaf ear. If I face griefers or copybotters, I know that they will work with me to make things right again…and be fair-minded to all parties. They are tough when it is needed, in a fair and legal way…Â Is this world perfect? No….but, really, what world is? Yes, there is drama as that happens whenever you get humans together. There is no more here then there is in any other virtual world I've been in…or the real world for that matter!"
"This grid is the grid to try after all the others, then you realize what you want from a virtual world and its founders and community. You will find bugs and annoying instances though they are small in comparison to the huge benefits that are there for all to see and enjoy."
"More than anything it is the people that make InWorldz such a great place to be. Â I also have enjoyed the higher prim count that has allowed me to truly bring my vision to life."
"Just a few reasons I have been mostly in InWorldz for over three years: integrity and involvement of the founders; truly affordable sims; fantastically generous prim allowances; native mega and nano prims; free uploads; is an adult grid; continuing technological innovation and improvements on the virtual world experience; commitment to intellectual property integrity; a wonderful active art community; an outpost of Raglan Shire in InWorldz; my favorite virtual musicians play here; with no overpriced, prim chintzy land and uploads to fund my creativity has exploded and I have grown leaps and bounds in ways I never could have inside the cramped box that Second Life has become."
"InWorldz is a world of marvelous technology and infinite diversity. From art to creative content to community support, I find this virtual home to be exceptional. Thanks to the founders, the development team and the many volunteers who make this the best of all possible worlds."
Island Oasis
"I have been to many other opensim grids and have found my home in Island Oasis. The support I get here is unmatched. The community here really gives you that 'I'm home' feeling. This is definitely the best all around grid to have my business and my home. Keep up the good work Damean and Sugar."
"I love the atmosphere and friendly helpful staff as well as the way the areas are built."
Kitely
Many respondents pointed out Kitely's unique pricing model as a major benefit. Kitely runs its regions on demand, in the cloud, and stores them away when they are empty. As a result, the company is able to offer dramatically more land and prims for very low prices. Respondents also pointed to the Kitely Market, the coming hypergrid support, and the easy OAR region backups and uploads as attractive features.
"Sixteen regions just $35 a month."
"As more people discover Kitely, it will improve on the one thing it does need and that is of course, a larger community."
"Kitely Market has some excellent content on it already — my wallet has suffered accordingly. I particularly appreciate how content creators are enabling the 'Export' tag on variants of their products so that complete regions can be saved as OARs."
"Great grid cannot wait for hypergate access."
"It has the best land rates in the hypergrid. Â Kitely is the best-kept secret that should no longer be a secret."
"Kitely's customer service is beyond exceptional at this point. You can ask a question almost anywhere on the web and get a response very quickly. They get some slack for aggressively pursuing questions, but all in all it's better than the deafening silence tough questions can sometimes produce."
"I'd recommend Kitely to everyone, but much more so to creators and people that have a land addiction. Once you get past the pay-per-minute hangup — or alternatively just go with a premium plan — it's great to just go nuts on regions creating whatever you want. There's no pressure to make tier with either sales or rentals, and you don't have to worry about your stuff disappearing if you have an off month."
"Kitely offers more innovative features, more prims, greater stability and the latest technology, all at the lowest price and it is growing. Other grids make promises, Kitely delivers."
"The only thing that needs improvement is content. Content providers and merchants is what we need in Kitely. Further, I would like to see more people joining and building a real community."
Littlefield
Littlefield is a mid-sized social grid that was originally best known for its alternative adult lifestyle community and content but has since grown into a well-rounded community group that serves diverse populations. It also happens to be an extremely well designed grid, with a strong core of content creators sharing their work with the hypergrid.
"I am a content creator on Littlefield, they have been very helpful as well as treating me as one of the family. It's a great environment."
"This grid is all about community. Â Everyone made me feel at home right away. Â Everything from the default avatar, to the stuff at the mall, to the free housing they provided was nothing but the best stuff I've seen in OpenSimulator. Â I rented a sim within a couple days and was the best thing I could have done. Â The grid runs great, the support is great, the prices are great. Â I love Littlefield!"
Logicamp
Respondents lauded this French-language grid for its education focus and low prices.
"Logicamp has been an awesome space to create and develop my educational projects."
"I recommend Logicamp for anyone who wants to start his own region at a very decent price. The server is hypergrid enabled, the technical support is very friendly and the owner is running it the best he can. Mainly Logicamp it's very user friendly. Give it a try."
Lost Paradise
"With just being a member of Lost Paradise for about six months I have found it the best grid I have been on. Â The other members are friendly and very helpful with my learning and the grid owner will bend over backwards to make sure my sim runs the best that it can."
Metropolis
Metropolis is a Germany-based grid, hypergrid-enabled, that became a favorite destination last winter after OSgrid's management change.
"Metropolis is innovative. They have a web viewer and other features for residents. It is a busy grid with educational and artistic events and projects as well as other events."
"I like the professional voluntary work from the operators and admins. My home-hosted sims are faster than lightning."
Nara's Nook
This is a new niche grid, focusing on serving writers.
"Very peaceful writer's colony and much more. Â Nice freebies. Â Sample multiple regions of varied interests, Â cool OpenSim tech, NPC's (bots), Â morphs, Â holodecks and an undersea world. Â Great books and interesting shops. Â An active and growing community."
OSgrid
Many respondents praised OSgrid's openness and innovation, while some were concerned about content, technology, and community.
"I noticed that there had been several changes in OSgrid in the preceding year. Â Several regions I was familiar with, mostly containing products produced by my favorite designers, Â had disappeared. Â Town hall meetings had been replaced by a suggestion box which had itself been abandoned. Â And the already miniscule number of users in world seemed to have been more than halved– (this figure had been around 130 a day and was now around 60. Â After checking some blogs, and talking to some residents, it became obvious that several residents had simply moved to other grids."
"At the end of the day, I really just need a spot to park an island. For me, OSgrid fills this role just fine. I do keep great hopes for the whole open source virtual world concept as the new 3D internet, but there are numerous barriers to acceptance. Individual users who are looking for an alternative to Second Life do not last long on OSgrid for a number of reasons — lack of goods, few users, various technical issues with inventory etc. etc."
"I've been running a few regions on OSgrid for a couple of years and think every highly of all the volunteers running it."
"OSgrid is lots of regions – not many people. Not much chance to change that since most people blow through OSgrid to learn then move off onto their own space."
"OSgrid provides me with an awesome platform of creative freedom, the largest OpenSim venue for my creations, and a very active science fiction community. I appreciate OSgrid's stable grid infrastructure, cutting edge features, open access, hyperhrid, simulator version flexibility, personal inventory backups and sim backups. "
"The fact that uploads are free and by running your own server, you can have your own land free, makes it a paradise for builders and for people to learn about virtual world technology."
SimValley
"They have a very good Dutch staff that respond very fast on problems."
Tangle Grid
"Although it's a new grid, it's got life, good support, and great prices."
"Fairly new grid, however regions are reasonable, there is a currency available and best of all, caring founders! This is one to watch 🙂 "
UFSGrid
"It is a unique grid since it is the only one oriented to Sci Fi theme offering the most amazing scenarios and possibilities for roleplay."
Virtual Highway
"This is the most welcoming grid I have been to. Everyone is friendly. They have more parties than any grid I know. Virtual Highway believes in having fun like a grid should. Very supportive and generous to creators. The owners work really hard on maintaining and keeping current technology. I think I want to make permanent home here."
Zandramas
"Zandramas is a 'closed' grid, people can on join on referral. Maybe this will change in the near future. But the fact that we are a 'closed' grid makes it not very interesting for copybotters and grievers to join. Which also has a positive effect on creators and the privacy of the community.
Zandramas just upgraded to the newest version of OpenSim, so this is a big plus. And we are growing, slow but certain."
"This grid is just getting started but already things are falling into place nicely. The people here are just awesome and will always be there to help in any way possible, it can't get any better then that!"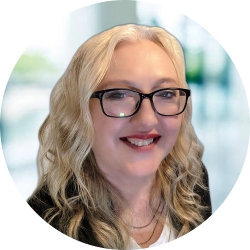 Latest posts by Maria Korolov
(see all)