The OpenSim grids are getting ready for the holiday season, with themed events and special promotions.
Littlefield Grid celebrates Dr. Who anniversary, Thanksgiving and Homecoming
Littlefield grid is celebrating a number of holidays this month, staring with the 50th anniversary of Dr. Who on November 23. There will be a celebration and dance starting at 8 p.m. Pacific (SLT) on the DrWho region of the grid. Teleport via hypergrid to lfgrid.com:8002:DrWho.
On November 28, the grid will be holding a Thanksgiving Dinner party, open to the public, starting at 6 p.m. Pacific on the Stonehaven region. Teleport via hypergrid to lfgrid.com:8002:Stonehaven.
Then, on November 30, there will be a homecoming dance starting at 8 p.m. Pacific on the Speakeasy Dance Club. Teleport via hypergrid to lfgrid.com:8002:Speakeasy.
The grid also announced the grand opening of its Coney Island regions today, an eight-region complex modeled after New York City's Coney Island boardwalk and New Jersey's Wildwood boardwalk. There is a beach, amusement rides, a playable video arcade, and a boat launch to take visitors to Atlantis Island. There, they can get diving gear and explore two full regions of underwater builds.
Kitely Market grows 44 percent in one month
The Kitely Market now has 1,300 different product listings, up 44 percent from the 904 listings it had a month ago. Kitely Market lists multiple variations of the same product and the demo items for those variations in single combined product listings. Kitely Market currently contains a total of 2,300 different product variations — not including demo items — almost double the 1,235 variations it listed last month.
"As word of Kitely Market continues to spread, more merchants have started listing their items in our metaverse marketplace," Kitely CEO Ilan Tochner told Hypergrid Business.
More than half of the items have export permissions, meaning that buyers are allowed to take them to other grids. Kitely is currently not on the hypergrid, but work will begin on automatic hypergrid delivery to other grids as soon as the upgrade to OpenSim 0.7.6 is completed.
"We're integrating our cloud-based assets system, our cloud-based inventory system, and our Advanced Megaregion module," Tochner explained. "It's taking some time as we're also fixing various OpenSim bugs we're finding along the way. We'll contribute those bug fixes to OpenSim after we complete our system update."
InWorldz raises money to fight cancer
InWorldz will be holding its Relay for Life event on November 9, it's second time around raising funds for cancer research.
The grid's calendar is also full of music and other events. Unfortunately, the calendar is only accessible to logged-in grid members, which is a shame, since it is a great promotional tool for the grid.
Metropolis to open a Christmas market
The German-language, non-profit Metropolis grid opens its Christmas Market on Nov. 30, just in time for the winter holiday season. The market is completely redesigned from last year, and now extends to four regions.
You can visit it via hypergrid teleport at hypergrid.org:8002:Weihnachtsevents. There will be a party on opening day.
For more Metropolis events, check out the grid calendar.
A month of music on the grids
3rd Rock Grid is known for its music scene, and November is no exception, with at least one event — and usually more — every single day this month. Check out their events calendar for the latest listings.
Virtual Highway also has a busy month, musically, with daily events. Their calendar of events is here.
The Avination grid is hosting a number of musicians this coming month. They include musician KAJ, who begins the promotional tour for his new CD with a meet-and-greet on Nov. 3, a 40-plus party with DJane Flo on Nov. 5, a live concert with blues and rock musician Mike Nelson on Nov. 8, Germany's DeceptionDigital will perform live on Nov. 9, the play Drachenblues will be performed on Nov. 16, KAJ returns on Nov. 23 with a live performance, and Canada's folk and rock artist Nance Brody will perform on Nov. 29. The month closes out with Spain's Karma Auer, who performs folk and folk-rock live on Nov. 30. For locations, times, and up-to-date details of the events, check the Avination events calendar.
Nara's Nook celebrates National Novel Writing month
Are you interested in immersive fiction? Visit the newly-opened Nara Malone's Nara's Nook grid over the next few days. Come in costume as your favorite literary character and explore the Greyville Writers Colony, accessible via hypergrid at world.narasnook.com:8900:Greyville.
The grid features instructional content and tools for writers to get up to speed using virtual worlds to inspire and promote their work.
The grid recently upgraded its hosting setup with Zetamex, for more stability and accessibility.
Avalonia opens new shopping mall
Avalonia Estate, an alternative lifestyle grid serving the femdom community, opened a new commercial shopping mall. Visit the grid via hypergrid at hg.avalonia-estate.co.uk:8002. The grid will continue to maintain its freebie mall, but the new commercial mall will be receiving more attention.
The grid will also be holding a Halloween party on Sunday, November 3, at 2 p.m. Pacific (SLT). For more announcements, check out the grid's event listings page.
Craft finds better performance after upgrade
The international Craft grid  is known for its artists and museums, its Italian-language community, and as the home of popular metaverse traveler and blogger Virtual Christine. It's a busy grid, and about to get busier, thanks to some technical improvements as a result of an upgrade to OpenSim 0.7.6.
"Using the old version, we experienced problems in holding events with more than 10 or 12 avatars without suffering from horrible lag," said grid manager Raffaele Macis, also known as "Licu Rau" in-world. "As a result, people have been leaving."
These performance issues forced grid administrators to spend much of their time over the previous year on maintaining their servers, optimizing systems, and otherwise trying to keep everything up and running smoothly. As a result, they haven't had much time to spend on other projects.
"At least a solution seems to have been found with the new version, and we are happy to announce that our recent parties and events have been able to support up to 20 avatars without problems," Macis told Hypergrid Business.
The grid will be holding more events as a result, which will be listed on the Crafts Events page.
Craft has also expanded its region rental options, ranging from 3 Euro a month for a water region with no more than 400 prims all the way up to 39 Euro for a private regions with up to 25,000 prims. Discounts are available for educators.
Finally, Craft has launched a Web-based management panel for its region renters.
"This is a tool which enables them to carry out a lot of procedures such as making, saving and uploading OARs, noting visitors, and so on, which are normally carried out by grid administrators," said Macis. Those interested in checking out the panel can request a demo region to try it out.
Free hyperport OAR from OpenSim Creations
OpenSim Creations, which is both a content-sharing site and an OpenSim grid, is making a free hyperport OAR available to the public for non-commercial use, such as educational grids, non-profits, and grids run by individuals. The grid can be visited by hypergrid teleport at opensim-creations.com:9000.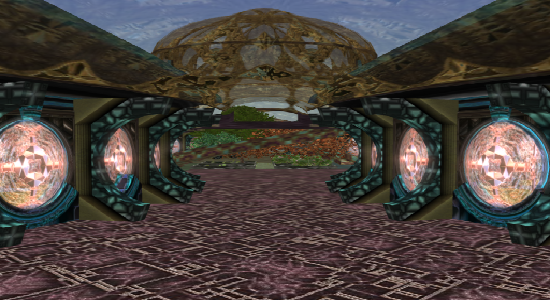 For business and commercial uses, the same OAR is available for 10 Euro (USÂ $13.50) from creator Vanish Seriath.
His online shop also offers a variety of terrains for 5 Euro each for commercial licenses, and 1 Euro for non-commercial.
Virtual Worlds Grid celebrates 1,000 users
The Virtual Worlds Grid announced that it has just registered its 1,000th resident.
The grid also just upgraded to OpenSim 0.7.6 and is upgrading to the new groups, profiles and search features over the next week.
"Other than that, the grid is stable," said owner Myron Curtis. "It's running at 90 percent of 16 GB of RAM on the average, and an average of 60 percent of the quad core processor. We are running 1,169 regions on that machine, and we have the database on another with 4GB of RAM, and a quad core."
The grid sees, on average, 29 active users a month.
"I suspect that many of the people who have created accounts never actually entered the grid because they found setting up a viewer frustrating," Curtis told Hypergrid Business. "I have heard that complaint from most other grid developers so that is an important problem to solve. That problem is even worse for people trying to use tablets to explore virtual worlds. Each resident who moves to a tablet platform is a resident we will probably lose until we make this easier."
Dreamnation turns two
Dreamnation will see its second birthday in mid December and will hold a number of live music events throughout November and December to celebrate this event.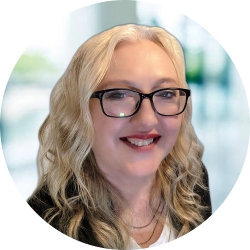 Latest posts by Maria Korolov
(see all)