Update 4:Â We're back on Google! Yeay! The problem turned out to be in the htaccess file, which had mysteriously mutated so that it was blocking search engines. So, overall, I'm happy with my experience with Dreamhost. The first few solutions they offered didn't work, but each time I came back to them and told them that it must be something else, they tried something different until finally it was all fixed. It did take persistence, and I admit that I was annoyed at the start that the suggestions — like turning off plugins to see if one of them was causing the problems — didn't help. But I can see that, in general, a bad plugin is probably a very likely culprit, since folks download and install plugins all the time, and who knows what's in those things. It must be kind of like telling someone to reboot their computer — it may seem trite and obvious, but it's remarkable how many problems are fixed right then and there. Now that everything is working again, I'm happy I stuck it out with Dreamhost. The problems I had with the server could happen with any hosting company. Sticking with Dreamhost through the process of fixing things allowed me to stick with a user interface I know and like, and support system that I'm familiar with. And I'm happy that I can go back to recommending Dreamhost again for folks looking to set up WordPress websites in the easiest way possible.
Update 3: The migration to the new server seems to have fixed all the performance issues, but the site is no longer showing up in Google. I waited a couple of days to see if it was a DNS issue, which can sometimes take time to resolve. It hasn't fixed itself, so I've submitted a support ticket and am now waiting for a response from Dreamhost.
Update 2: Dreamhost has done a bunch more stuff, that didn't seem to help, and now they've migrated Hypergrid Business to another server — which *does* seem to be helping. Unfortunately, as part of the move, the DNS info has changed, so the site might be hard to get to until all the DNS changes propagate everywhere. Hypergrid Business also seems to have fallen off of Google Search (thanks, zomb3h, for the heads up!) — hopefully, that's related to the DNS issue, not to something more dire.
Update: Dreamhost told me that they've reduced the load on the MySQL server, the database behind this site. From my end, it seems to have improved performance quite a bit. Please let me know if you still see problems by emailing me at [email protected]. Thanks!
===
A couple of readers have emailed me to let me know that they're having problems loading pages on this site — and I have, as well, and it seems to be getting worse.
I've been in touch with Dreamhost, our hosting company and their only suggestion is to disable plugins. Which doesn't seem to help at all.
I would hate to leave Dreamhost because I love their management panel. In fact, I run several other sites on Dreamhost without a single issue and regularly recommend the hosting company to others.
In the past, they're been pretty good with their support and fixing things as they came up, and I understand that any hosting service will have occasional downtime sometimes. But recently, it's gotten ridiculous — it took me about 10 tries to post my last article. And I've spent all morning today trying to get a export of the site, with no success.
I'm investigating my options right now and apologize for both the problems we've been having, and for any downtime we might see in the future as a result of migration to a new server or new hosting company.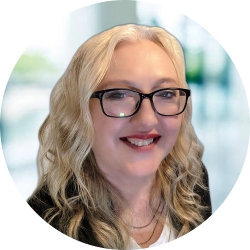 Latest posts by Maria Korolov
(see all)