The recent surprise announcement that the InWorldz/Second Life Connection Centers would be closed was followed by the creation of a new group to fill the void and word from the owner of the original group that he is not closing after all.
Amore Crux, owner of the Connection Centers, issued a group notice last week telling his 1,400 members that one of his two InWorldz offices would remain open, as would the office in Second Life. He also said the group itself will broaden its focus to help people interested in any grid, not just InWorldz and Second Life.
Crux also said he would be taking a lesser role in the group to avoid a conflict of interest. He did not elaborate but his name now appears as a member of the staff of the new Tropical Paradise Virtual World and signs promoting that grid have been installed at the Second Life office of the InWorldz/Second Life Connection Center.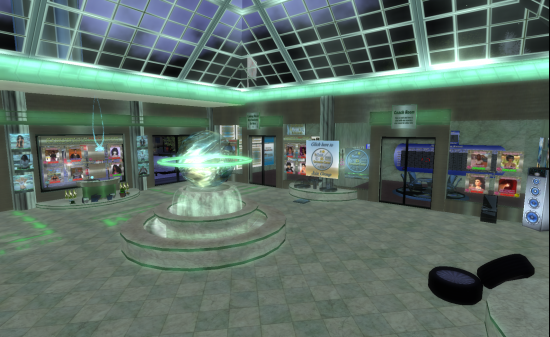 The Connection Centers were established to educate Second Life residents about the opportunities available on InWorldz and got attention in the wake of the controversy surrounding Second Life's recent Terms of Service update.
Meanwhile, Second Life Newser reported that Nydia Tungsten formed a new group in both InWorldz and Second Life called Grid Walkers Welcome Center. She had been working with the original Connection Center group and has received help in getting the new group off the ground from former Connection Center manager, Zia Larnia. Grid Walkers Welcome Center will be located in the Angels Foxfire sim in InWorldz and is open to visitors from Second Life and all other grids.
Creators threaten "assertive action" on TOS
Much of the new interest in InWorldz from Second Life residents has come after the Terms of Service changes made by Linden Lab in August.
Kylie Sabra of The United Content Creators of SL issued a group notice last week that set a deadline for Linden Lab to revise the TOS language on content creators' rights in a manner acceptable to the group. Sabra said failure to do so by the end of February will result in "assertive action" from the UCCSL. "Five months is more than enough for Linden Lab to have worked out a resolution to address our concerns," Sabra said.
Latest posts by George Miner
(see all)