It's the time of the year again, the time when lonely people all over the world feel even worse about themselves than normal.
If you're one of those people, then you'll have a lot of places to avoid in February, since OpenSim grids are gearing up for Valentine's Day.
Virtual Highway dedicates Festival Park region to love
The commercial Virtual Highway grid has dedicated an entire region to the holiday of love, the region Festival Park. It includes a dance area, a tunnel of love with a swan ride, a lovers lane, and more activities "to make your heart sing," Virtual Highway founder Gene Call told Hypergrid Business.
To help users look their best on this important day, the grid's default avatars have received a facelift, bodylift and wardrobe upgrade.
The welcome area has also been spruced up, and the grid's business has been over next to the property management office, where residents who prefer to do their business in person instead of via the web can stop by for their land purchases. Speaking of land, the grid just awarded a free homestead region for six months and a free home of their choice from Valhalla Dream Homes to its 2,000th user, Kylie Garzo.
The grid has also added a new learning center, with classes for new and not-so-new builders.
"The Learning Center also has many free building supplies available for your use," said Call.
The website has received some attention as well, and the Virtual Highway user forum is now back up and running, he added.
Other grid updates include the grand opening of Enchanted Mermaid Isle on January 31, where visitors can still pick up free mermaid tails or take a horseback tour of Atlantis, a ship wreck, and a variety of marine life. Correction — make that a seahorseback tour.
Now that the winter holidays are over, the Next Level region is also getting busy again, with life formers weekly. Tim Anadyr and Mamaa Saiz will perform on Friday, Feb. 7, Lyn Carlberg on Saturday, Feb. 8, KatRose Serendipity on Saturday Feb. 15, CECI Dover on Friday, Feb. 21, and Russell Eponym on Saturday, Feb. 22. For more details about these performances, check out the Virtual Highway events calendar. It looks like a busy month for the grid, with at least one music event happening every single night somewhere on the grid.
Littlefield opens new romance region
If you're looking to go formal this Valentine's Day, check out Littlefield Grid's romance region, Sweethearts. Tuxedos and gowns are available from two small shops on the region, which is accessible via hypergrid at lfgrid.com:8002:sweethearts. The region has a central dance ballroom, satellite gazebos, and cuddle benches. The region's grand opening will be on Friday, Feb. 7 right after the grid's monthly status meeting at the Smithville region at 1:30 p.m. Pacific. The status meeting is also accessible via the hypergrid and is open to the public, at lfgrid.com:8002:smithville.
In other Valentine's Day planning, the grid will hold its annual Valentine's Day Dance at the Speakeasy Dance Club on Saturday, Feb. 15 at 8 p.m. Pacific. There will be party favors and gifts for the guests. The hypergrid address is lfgrid.com:8002:speakeasy.
There are plenty of non-Valentine's events scheduled this month on Littlefield as well, with something listed on the grid's event calendar almost every day.
Of particular interest is the weekly industrial dance party with DJ Omen Crow on the Speakeasy region every Thursday evening starting at 8 p.m. Pacific.
Another interesting event is the Adventure Club, which will go on a tour of a surprise destination on Saturday, Feb. 8, at 2 p.m. Pacific. The tour is hosted by Toy McBride and will begin on the Arcadia North region, accessible via hypergrid at lfgrid.com:8002:Arcadia North.
InWorldz to hold country-themed Valentine's Day Barn Dance
For a different take on this romantic holiday, put on your cowboy boots and visit the Mirrors region on the InWorldz grid at 4 p.m. Pacific on Feb. 14. DJ Cowboy will be playing country love songs.
Check out the InWorldz grid calendar — registration required — for more in-world activities.
Take your date to a surreal dance show on Avination
If none of the options above sound quite right, how about an avantgarde, surrealistic dance show?
Ichimomo Nakamura's Cirque Mystique will perform at 12 p.m. Pacific on the Arashiyama Garden Platform on the Avination grid.
Also this month, BluesFabric will be the venue for live performances by Canadian musician Nance Brody on Feb. 1, Brasilian musicians Reis and Ald Alter on Feb. 7, German musician Babba Ballyhoo on Feb. 8, French musician Andremus Miklo on Feb. 15, German musician Franz Paine on Feb. 21, and Italian musician FabryGore McMillan on Feb. 28.
Another event of note is Ichimomo Nakamura's Dance and Burlesque Show at the Theatre of Performing Art in Vintner City.
For more Avination events, check out the grid's calendar — there's something going on almost every night.
Island Oasis holds Valentine's Day dance
Island Oasis, a tropical-themed commercial grid, will holds its Valentine's Day dance on Feb. 15 at 6 p.m. Pacific in the Enchantment Oasis Ballroom on the Cascara region.
The grid will also hold its town hall meeting at 1 p.m. Pacific on Sunday, Feb. 2.
Tropical Paradise Boardwalk opens
Tropical Paradise Virtual World recently held a grand opening for its Fisherman's Wharf and Boardwalk area, a four-region megaregion that includes three open water sims and a boardwalk area.
The grid also hosts an event every Saturday with DJ Chris and live music on Fridays with singer-songwriter Kobie Ohanlon. Both events start at 2 p.m. Pacific. Stay on top of grid events by subscribing to their Facebook page.
3rd Rock Grid offers two-for-one regions
This must be the season of revamps, because 3rd Rock Grid is also deploying a completely redesigned website this month. The preview shows a crisp, modern layout and a sexy new logo.
There are in-world upgrades as well, with new themed regions dedicated to fantasy, science, and history and new offline instant messaging functionality.
To celebrate these improvements, the grid is holding a major land sale in February and March, offering two regions for the price of one, with the pricing locked in for the life of the region.
The grid is also beginning work on its annual Robstock festival, said Terry Ford, the grid's general manager and founder, also known as Butch Arnold in-world.
"We team up with other grids to raise money for the Doctors Without Borders cause," he told Hypergrid Business. "Our event last year spanned several grids including Second Life and was huge success for us allowing us to raise a substantial donation."
This year, Robstock will be held on April 4, 5, and 6. Those interested in participating should contact grid owner Jim St. Clair, also known as Lazuli Pooraka, at lazuli.pooraka@3rdrockgrid.com.
Dreamnation adds server capacity, new merchants
Dreamnation, a mid-sized commercial grid, began the new year with the addition of more server capacity in its US and Netherlands data centers. It also welcomed its 500th resident in January, after celebrating its second birthday in December.
Other additions include the arrival of new merchants to the grid, grid founder Waki Janus told Hypergrid Business. They include Zanzo Skins, one of the best-known of Second Life's skin makers.
To make shopping easier, and to help protect content rights, Dreamnation and Zanzo have worked out a system where customers can purchase the products in Second Life, and have them delivered to Dreamnation.
"This encouraged a number of other retailers to offer their range of products into Dreamnation," Janus said.
Roger Grandjean performs at Dorena's World
Rober Grandjean, a singer of gospel, classical, jazz and pop music, will perform on Dorena's World on February 5, at 8:30 p.m. German time, or 11:30 a.m. Pacific on the Landing stage on the Landing region.
The destination is hypergrid-accessible at dorenas-world.de:8002:Landing.
Last month, the German-language Dorena's World grid celebrated its fourth anniversary, with two weeks of parties and other events.
German Grid's Folk Cafe welcomes Wailers tribute band
Canada's The Fabulous Wailers, a Wailers tribute band, is the house band of the Folk Cafe on German Grid, and performs every fourth Wednesday of the month.
The next performance is scheduled for February 26, starting at 20:30 local German time, which is 11:30 a.m. Pacific. The destination is accessible via the hypergrid at login.germangrid.eu:8002:Folk Cafe.
On Feb. 19, blues performer Mr. Wobbit will appear live at the cafe.
Folk Cafe also hosts an informal get-together every first Wednesday of the month, where people can talk about music, culture, and the metaverse. The next get-together is on Feb. 5, 20:30 German time, or 11:30 a.m. Pacific.
For more Folk Cafe events, follow their Facebook group.
Vanish begins a musical hypergrid tour
Musician, singer and songwriter Vanish Seriath, known from his blog at TGIB and for founding the popular OpenSim content-sharing site OpenSim Creations, will be touring the hypergrid this year planning to have at least one performance each month on different grids all across the hypergrid.
The tour began on Dorena's World, and continues on OSgrid, with a concert on the Event Plaza region on Feb. 16 at noon Pacific. OSgrid is hypergrid-enabled, so people can teleport in to  hg.osgrid.org:80:event plaza. Read more about the tour on Hyperica. For the latest details, check the upcoming shows list on Vanish's website.
Virtual Belfast nears fourth anniversary
Virtual Belfast is a recreation of Belfast, Ireland set across five regions on OSgrid. Its Maritime Club holds live music events every Sunday at 2pm Pacific.
The club has been home to live music events since it opened in early 2006 — over 700 live performances so far.
The building the club is in is based on the actual place where Van Morrison started his career in 1964, later immortalized in "The Story of Them."
"I think we can legitimately claim to be the oldest continuously operating live music venue in the metaverse," region owner Stiofain MacTomais told Hypergrid Business. "We have helped many musicians to make their virtual world debut  and have a collection of instruments, animations and avatars available and help first-timers with streaming soundchecks."
This month, the club will be hosting Truelie Ellen on Feb. 2 and Feb. 16 at 2 p.m. Pacific, and Paul Emery — also known as Casias Failta — on Feb. 9. The club is accessible via hypergrid at hg.osgrid.org:80:Maritime Club Belfast.
Craft turns four
In non-Valentines news, the Europe-based Craft grid celebrated its fourth anniversary on January 27.
At Hypergrid Business, we didn't begin tracking Craft until August 2010, and since then the grid has grown from 39 to 149 regions, and from 28 to around 600 active users. Craft is a hypergrid-enabled grid, and the majority of its visitors teleport in from other worlds to meet friends, attend events, and to check out its vibrant art community. It's local user base is strong as well, however, and the grid recently welcomed resident number 4,000.
In February, Craft will celebrate Groundhog Day on February 2 on the Chameleon region at noon Pacific time. Phil the groundhog will come out of his burrow to predict the weather for the next six weeks. Visitors will also get free groundhog costumes to mark the occasion.
On the 14, Craft will hold its first ever clothing competition, also on the Chameleon region, with a theme of "1001 Nights." See the Craft grid calendar for more details as they become available.
In other grid news, Craft is expanding its free shops offer. Currently, merchants can get free stores on the Sinus and Rainbow regions. Now the grid is adding a third region, Riverford, which will have its grand opening on Saturday, February 1. Merchants looking to get a free shop should contact Licu Rau or Tao Quan in-world. The grid uses the OMC hypergrid-enabled currency from Virwox, and merchants can also choose to accept PayPal for payments.
Logicamp offers free shops
The Belgian Logicamp grid is offering free shops to residents. The grid is hypergrid-enabled and uses the OMC currency.
Movie night on Pillars of Mist
The startup Pillars of Mist grid will be showing an independent movie in its town center at 8 p.m. Eastern, 5 p.m. Pacific, on February 5. The grid is hypergrid-enabled, so the public can teleport in to pillarsofmist.com:7000:Oak.
The movie is 2009's Saving Grace, a 20-minute long animated science fiction film by Lethal Entertainment, called "the pinnacle of machinima" by one reviewer.
"There will be a sign with a landmark that will take you to town center then just look for the theater," said grid founder Merrie Schonbach in an announcement.
Kitely changes loginURI, releases bug fixes
Ever since November, when Kitely users had to start logging in manually using the viewer instead of automatically via the Kitely plugin, some Kitely users may have been confused by the grid's loginURI –Â osgrid.kitely.com:8002 — since OSgrid is actually the name of a completely different grid.
The confusion was only going to get worse once Kitely enabled hypergrid teleports, since the loginURI also forms the base of a grid's hypergrid address.
"Since we're going to enable hypergrid in the near future, the grid URI is going to become much more visible than before," said  Oren Hurvitz, Kitely Ltd.'s vice president of research and development, in an announcement. "So we decided to change it."
Kitely will be contacting viewer developers to have them update the information in their grid lists, but the old loginURI will continue to work as well, for the time being, he added.
In other news, Kitely has created and donated a new scripting command — osGetRegionSize — which will become part of the core OpenSim code base. The script command allows objects in-world to find out whether they're on a megaregion or not, and how big it is. That way, an object can test to see whether it's near the edge of the region by comparing its position to the total size of the region. Kitely has also fixed several other scripting commands so that they'll now work in megaregions, including ground, water, wind, and cloud commands.
Kitely has also added new functionality that allows region owners to detect which objects on their regions are creating the heaviest physics burden and slowing down the sim.
The scripting and physics fixes are all Kitely-specific, and will not be donated back to the OpenSim community. That doesn't mean that Kitely is backing away from supporting OpenSim, Kitely CEO Ilan Tochner told Hypergrid Business.
"Our goal is to continue contributing patches to OpenSim that help interoperability between grids so people will be able to transfer content and travel the hypergrid without issues," he said. "The big batch of patches we contributed since the beginning of the year, and our ongoing money contribution to help Justin Clark-Casey focus on OpenSim core development, are testament to our continued commitment to help OpenSim core improve."
Clark-Casey is an OpenSim core developer and president of the Overte Foundation overseeing OpenSim licensing issues. The donation page is here and the public is invited to contribute anything from 25 cents a week and up. Kitely is currently at the $20 a week donation level, which adds up to over $1,000 a year.
Avalonia Estate scales back
Avalonia Estate, an adults-only "femdom" grid, is scaling back.
"It would seem that January is a month that is associated with fresh starts and new beginnings, and so it has proved to be with Avalonia Estate," said grid founder Justin Ireman.
Ireman said that he's become too busy with his real life business, and a couple of key partners have also decided to step down because of other commitments.
"Our plans to tie-up with the MenSubmit community had to be put on hold, as they were just about to undertake a major infrastructure re-organisation, and so I felt that it was more than just co-incidence that all these things were coming together at the same time," Ireman told Hypergrid Business. "Therefore, as from the 1st of February 2014, Avalonia Estate will revert back to being a semi-private grid for my friends and family only. A place to just hang out and chill, build and have fun without the pressure of having to manage accounts, monitor new sign-ups, arrange events, help new users, and try to grow the grid."
Because the grid will halt its commercial and community activities, hypergrid access will be reactivated, he added. People can still ask to join the grid if they are friends of current members, but it will require prior approval.
"This will ensure that it helps to keep the costs down of maintaining servers," he said. 
Other events
Not listed in this spotlight, but worth checking out, is the
Metropolis grid calendar
, full of sports, music, fireworks, roleplaying, and classes for creators this month.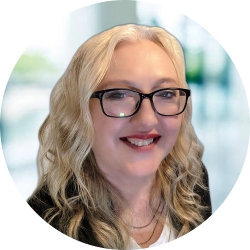 Latest posts by Maria Korolov
(see all)