After Sony made their Project Morpheus announcement, and the Oculus Rift won best of show at CES, and rumors began flying around about Microsoft planning a virtual reality product, I knew I had to get my act in gear.
Mass adoption of virtual reality is coming, and while it's taken longer than I hoped so far, once it does come, it will probably move faster than either mobile or the Web did before.
With each new technology adoption cycle, there's an acceleration due to the fact that people can see what's coming, and everyone tries to get in early in order to get ahead.
And, today, with Facebook's acquisition of Oculus, that's exactly what happened. We're at the starting line and a giant gun just went off.
Now, I'm not saying that all of my readers with OpenSim startups are going to be able to cash out for millions next week, next month, or next year. But I'm not saying that they won't, either.
There's going to be a big land grab, a new investment bubble.
Now, I don't know what software platform Facebook is going to choose for its own Oculus Rift environments. Hopefully, it will be something akin to Second Life, where everyday users can actually modify the environment themselves. In fact, it might well be Second Life itself, where there's a large collection of ready-made content and a large user base — and there's already support for the Oculus Rift.
Or it might be OpenSim, which would provide Facebook with a more scalable platform that has the potential of becoming a basic building block of the 3D Web. If I was Facebook — or one of their competitors — I'd be cozying up to Linden Lab and Kitely any minute now.
However it shakes out, there's going to be a huge spike in demand for virtual world experts.
If you thought the hype around the first coming of Second Life was bad, you ain't seen nothing yet, kid.
Don't let this opportunity slip you by. Start polishing your expert credentials. Do that website redesign you've always been planning to do. Sweep up you landing area and slap a fresh coat of paint on your freebie avatars.
I know what I'll be doing for the next 50 weekends.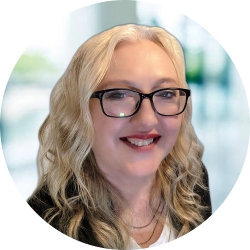 Latest posts by Maria Korolov
(see all)