Another World, a small commercial grid, announced that it is shutting its doors May 12 because of personal reasons, but it will reopen again at some point in the future.
"Due to some real life illnesses I will need to temporarily close Another World," founder Jonny Vayro told Hypergrid Business. "We will re-open and all will be normal — hopefully — but I need to make some changes in my life as of right now to make myself better. This is a life and death situation that I have to overcome."
The grid will be closed for a couple of months, he said.
Vayro urged residents who need copies of in-world content, such as regions that they might want to move to another grid, to contact him directly at [email protected] or through regular support channels.
The grid itself and the content on it is not going away, he added.
"Another World still stay in a frozen state, which means when we do re-open — and I'm sure we will — everything will be exactly as it was," he said. "All inventories will remain the same. All regions will remain the same. All sign-in details we remain the same. Everything will remain as it was."
Residents who have paid in advance for region or parcel rental will receive a refund "in the coming days," he said.
"Those who have recently paid for their parcels will not, as they still have their month to enjoy their parcels," he added. "We do request that residents do not make any further payments for any land parcels from this time forward.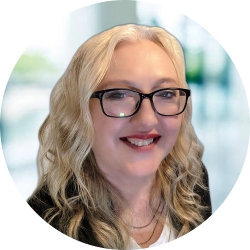 Latest posts by Maria Korolov
(see all)