This month has the usual music events and parties across the grids, the Robstock Festival, and Easter-themed activities.
Robstock Festival crosses grids
Robstock 2014 is on three different grids this year — 3rd Rock Grid, Second Life, and, now, Metropolis.
It's three days of music, art, and other activities.
Kitely upgrades servers, hosts Easter Hunt
Kitely Market store Worlds End Landscaping and Roleplay has reached US $1,000 in sales, and another, Hosoi Ichiba, is getting close, said Kitely CEO Ilan Tochner.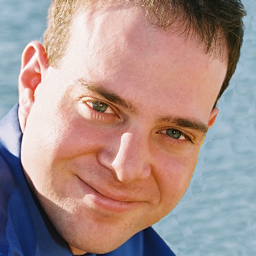 Tocher said that the merchants who own these stores, known as Ozwell Wayfarer and Amiryu Hosoi in-world, have allowed him to share this information.
"We don't otherwise divulge sales data to third parties," Tocher told Hypergrid Business.
He did divulge that other merchants were seeing "hundreds of dollars" in total sales.
Landscaping items and mesh-based construction sets are selling particularly well, he said, as well as clothing and items related to avatar appearance. In addition, items with the "Export" permission enabled sell "much better" than non-exportable items, he said.
Kitely Market merchants also have the option to accept payment in either non-redeemable Kitely Credits, which can be used for in-world shopping or paying Kitely for its services, or for US dollars, or both. Overall, buyers purchase more items using Kitely Credits, said Tochner, but in dollar value total spending is roughly equal for the two types of payments, meaning that buyers make fewer purchases but spend more money on each purchase when they pay with dollars.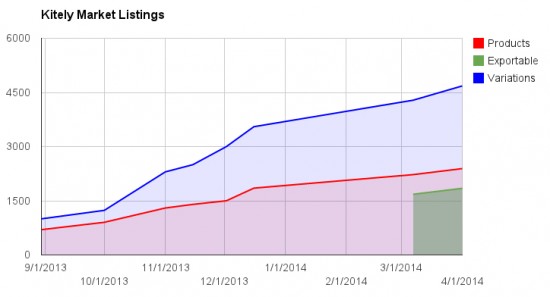 There are now 2,391 different products listed on the Kitely Market, in 4,680 product variations. Of those, 1,845 are exportable to other grids.
In other news, Kitely is getting ready for its first-ever cross-grid community event, an April Hunt. This is an Easter egg hunt, with gift-stuffed eggs hidden across twenty different Kitely "worlds" — Kitely's name for regions or groups of regions that are activated and managed as a unit.
People who find all the eggs will be added to a raffle to receive a prize of 5,000 Kitely Credits. Read more about the April Hunt on the Kitely forums.
"There are cool 'rabbit holes' as teleport gates," said Tocher. "I suggest you try them out and not be in camera mode when you do — Â your avatar falls down a hole while the teleport is pending."
Finally, taking advantage of a price cut on Amazon, its hosting service, Kitely has upgraded its region servers. Users should see faster start-up times and better performance, at no additional cost
Littlefield celebrates first birthday, Easter
Littlefield Grid turns one this year, and is marking the occasion with a week of celebrations.
It all starts on Saturday, April 5, at 6 p.m. Pacific on the Smithville region, with a keynote address by the folks who run the grid. The public can attend via hypergrid by teleporting to lfgrid.com:8002:Smithville.
The celebration continues on four Anniversary regions with dance parties and exhibits and runs through Sunday, April 12. Visit via hypergrid at lfgrid.com:8002:LFG Anniversary.
As part of the celebrations, the grid is also having a land sale. For the $60 price of three regions, new renters will get four regions, plus an additional two free water regions.
Then, on Easter Sunday on April 20, the grid will hold an all-day grid-wide Easter Egg Hunt. The eggs can be found throughout the grid, and will hold prizes donated by grid residents. One golden egg will hold a $15 iTunes gift card. Start the hunt on the Littlefield Hangout region, by teleporting to  lfgrid.com:8002:Littlefield Hangout.
There will also be dance the night before, at 8 p.m. Pacific on Saturday, April 19, at the Speakeasy region at lfgrid.com:8002:Speakeasy.
MOSES grid offers more free regions, terrains
U.S. Army's MOSES grid is donating more content back to the OpenSim community. This time, it's a collection of OAR region files and terrain files for a part of Afghanistan.
The OAR files are a set of six regions arranged in a rectangle and involves a circular path that can be followed by soldier patrols. There are five different mini-scenarios built in that a soldier may encounter while on patrol.
"They were created as a proof of concept to exercise the BulletSim physics engine using an actual example from a soldier patrol," said said Douglas Maxwell, the science and technology manager for virtual world strategic applications at the U.S. Army's Simulation & Training Technology Center.
In addition to the six OARs, the grid also released 36 RAW terrain files that fit together into a six-by-six region cluster. The terrains are the actual topography of the Kamdesh area of north eastern Afghanistan, where a major battled took place in late 2009, one of the bloodiest battles for US forces at that time, mostly because of the difficulty of the landscape.
"The RAW files provided illustrate just how hostile the terrain is," says the description for these files. "When you stand at the river bank, look up the sides of the valley and imagine hundreds of Taliban forces surrounding your position."</>
 Virtual Worlds Grid adds varregions
Virtual Worlds Grid now has 16 working variable-size regions, each one 8,192 meters on a side — or about 1,000 standard regions.
In effect, this means that the grid has added the same amount of land as it would have if it had added more than 16,000 regular regions, meaning that it is now the biggest OpenSim grid by land area.
These kinds of large regions are particularly useful for simulations and role playing projects that require a very large landscape, but not many buildings or people.
"While they rez a bit slower than a regular region, once they load they still run with less lag than users find in Second Life," said grid owner Myron Curtis. "Currently, my processor runs at about 65 percent, and the server is using an average of 28GB of RAM out of 32GB possible."
Curtis added that the grid doesn't typically see a high number of people logging in at once.
"So we don't know how many avatars the system will support or how many can log into a varregion yet," he said. "But we are looking forward to finding out."
Virtual Highway extends spring land sale
Virtual Highway has extended its Springtime Special land sale for two more weeks, with a free 1,000-prim water region free with every US$60 rental of a full 40,000-prim region.
In other news, Virtual Highway's completed its Bike Week 2014 with a rousing finale last month, celebrated St. Patrick's Day, and saw the debut of two new live performers – Anek Fuchs and Jimmyt49 Dukes.
Currently, the grid is getting its Festival Park area ready for the Spring Festival, and is adding more free islands to make it easier for residents to get free land.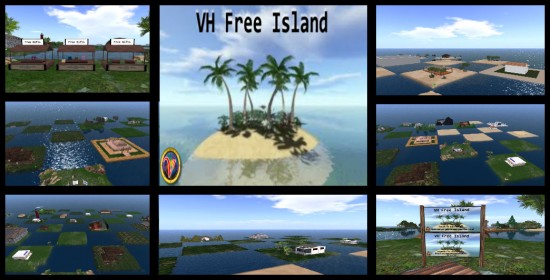 The grid's technical manager, Andrew Hellershanks, has officially been added as an OpenSim core developer.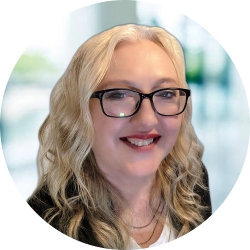 Latest posts by Maria Korolov
(see all)