Virtuix, the company that makes an omni-directional treadmill designed to work with the Oculus Rift, announced a $3 million investment round today.
The company raised $1.1 million in a successful Kickstarter campaign last summer.
The Omni is currently available for preorder, at prices starting at $500, with delivery slated for September.
The investors include Tekton Ventures, Scentan Ventures, Radical Investments, Maveron, Scout Ventures, StartCaps Ventures, and a group of private investors, the company said.
"The funds will enable us to grow our team and expand our mass production and distribution network as we get ready for our commercial launch this summer," said company CEOÂ Jan Goetgeluk in the announcement.
Tekton Ventures, a seed stage venture fund based in San Francisco, is one of the lead investors in this round.
"We believe Virtuix's virtual reality technology will not only disrupt the immersive gaming landscape but will enable even more useful, personal and entertaining experiences in areas beyond gaming: training and simulation, fitness, medical, military," said Jai Choi, founder and managing partner of Tekton Ventures. "The Omni is just scratching the surface to the possibilities and we're honored to be working with Jan and the Virtuix team."
"When I demoed the Omni at the Game Developers Conference this year, I glimpsed the future of virtual reality," said David Wu, partner at Maveron. "The full body experience was so real that when I finished, my heart was pounding, my legs were tired, and I was completely transported into another world. This technology has the ability to deliver immersive experiences to consumers in a way never before possible."

The TRAVR trailer above was released yesterday.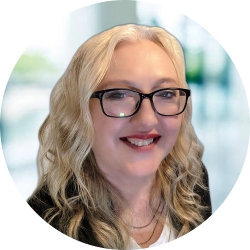 Latest posts by Maria Korolov
(see all)